Lure Fishbar's Lobster Roll Recipe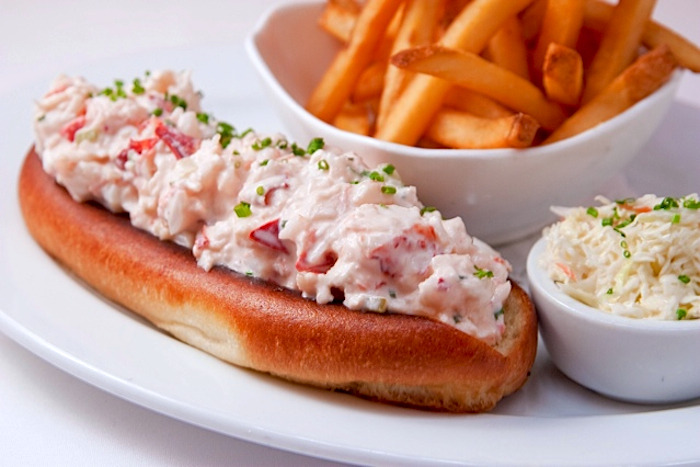 Happy Lobster Roll Week! To celebrate this sweet, briny jewel of the summer sandwich menu, we're running five straight days of recipes, interviews, chefs' expert tips and pairings. If you thought you were craving a buttery bun stuffed with fresh lobster meat before this official celebration, it's about to get critical. Pick up a lobster or four and churn out one of the most important dishes of the summer. 
For the lobster roll at Lure Fishbar, chef Josh Capon mixes his lobster meat with a mayonnaise, celery, cucumber, freshly squeezed lemon juice, a touch of Dijon mustard and Tabasco. The salad is piled on a toasted split brioche bun and served alongside salt and vinegar potato chips and a vegetable slaw.
Lure Fishbar's Lobster Roll Recipe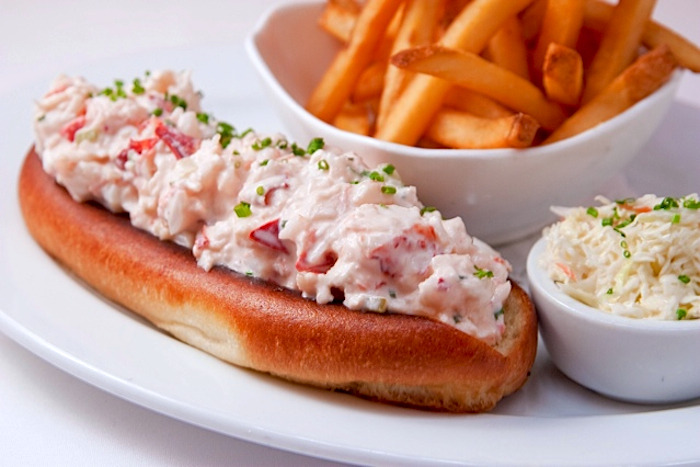 Ingredients
24 ounces lobster meat (freshly cooked and roughly chopped tails)
1 cup mayonnaise
1 lemon
2 tablespoons chopped chives
1 teaspoon Dijon mustard
1 cup finely diced cucumber
1 cup finely diced celery
Tabasco
Salt and pepper
4 top split or brioche buns
Directions
In a large bowl, combine the lobster meat, mayonnaise, lemon, chives, mustard, cucumber, celery, tabasco and salt and pepper.
Toast buns and evenly divide filling between the four rolls.
Serve with fries.
Simple Grilled Whole Lobster Recipe
Zakary Pelaccio's Lobster Club Sandwich Recipe
Lobster Scrambled Eggs Recipe