LoLo's Caribbean Lobster Roll Recipe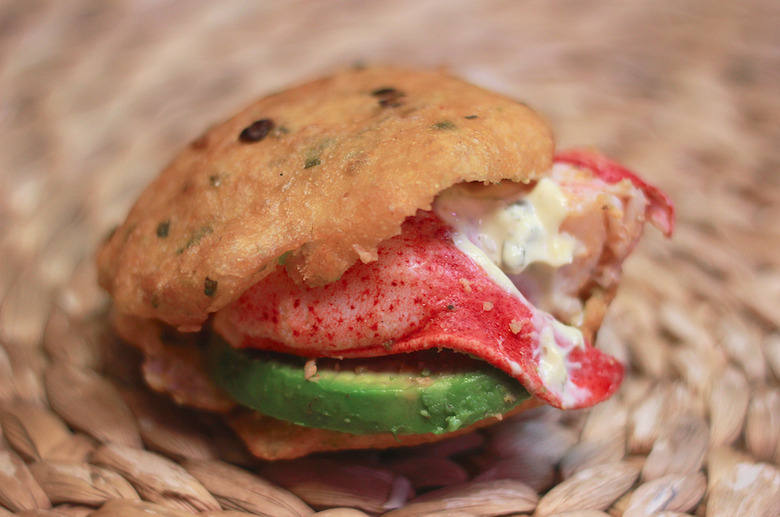 Looking for shellfish in the city? Look no further than LoLo's Seafood Shack in Harlem. Their lobster roll is no roll at all, and you'll need to experience it to believe it. Their addictive two-bite wonder is made with sustainably sourced lobster nestled in a split house-made johnnycake, and topped with sliced avocado and creamy remoulade, merging the best of two cultural cuisines — Caribbean and Cape — into one decadent mash-up. This is picnic food at its finest.
Whether served on a bed of fries or taken to eat on the road, this original dish by chef Raymond Mohan signifies warmer days while showcasing culinary favorites from the expanse of the Atlantic Coast.
LoLo's Caribbean Lobster Roll Recipe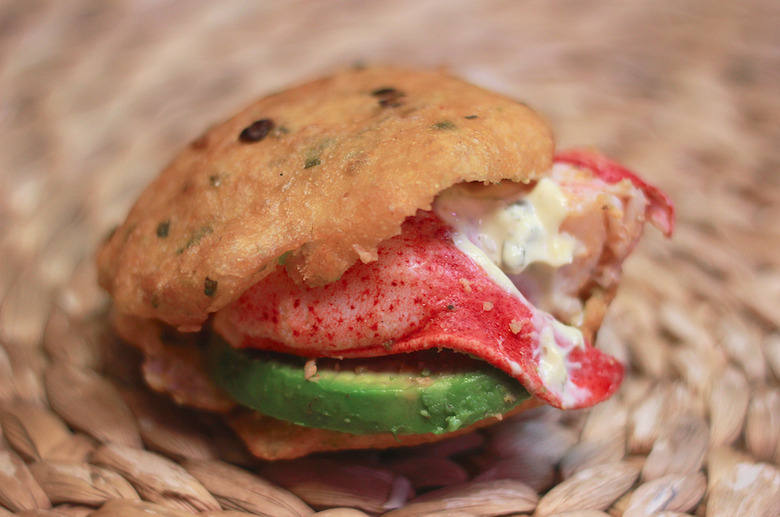 Ingredients
1 cup mayonnaise
1 tablespoon mustard
2 tablespoons pickles
Juice of 1 lemon
zest of 1 lemon
1 teaspoon salt
1 1 1/2-pound lobster
1 1/2 cups flour
1/4 cup cornmeal
1 tablespoon baking powder
1 1/2 tablespoons sugar
1/4 teaspoon salt
1 tablespoon scallions
1/2 teaspoon fresh thyme
oil
Directions
Place all remoulade ingredients in a mixing bowl and mix well. Set aside.
Poach the lobster in boiling water for 6 minutes. Remove the lobster from the boiling water and soak in an ice bath to halt the cooking process.
De-shell the lobster and cut it into bite-size pieces tossed in 1 tablespoon of the remoulade sauce. Set aside.
Place all dry ingredients in a mixing bowl and mix together by hand.
Add 1/2 cup of water and knead the dough until it forms into a ball, then portion the dough into 4 balls of equal size.
Place the balls of dough on a pan and cover with plastic. Allow to rest for 1 hour at room temperature.
Flatten each ball of dough in a tortilla press. Heat the oil in large, heavy pot to 350°F and fry each for 3 to 4 minutes, flipping intermittently, until the cakes are golden brown.
Remove the cakes from the oil and let them rest and drain.
Once cooled, slice and fill each johnnycake with the lobster and remoulade filling mixture and serve.
Lobster Guacamole Recipe
Ben Pollinger's Crab-Stuffed Roasted Lobster Recipe
Lobster Claw Bloody Mary Recipe