Lobster Guacamole Recipe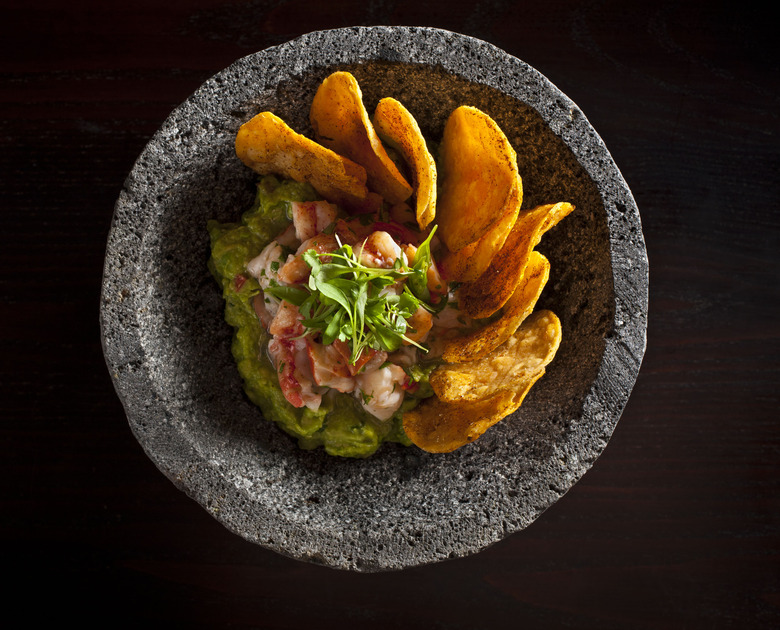 On a recent sunny afternoon, Food Republic took a lunch break on the patio at Todd English's sprawling new Manhattan restaurant Crossbar. There's lots to like on the menu, but one dish that stood out on the appetizer list was lobster guacamole. That's right: English is putting lobster to use — perhaps because of its increased availability — in that Mexican standard, guacamole. Do lobster and guacamole go together? Indeed they do! Make this dish yourself to find out how these two great tastes go great together. Gracias, Señor English.
Lobster Guacamole Recipe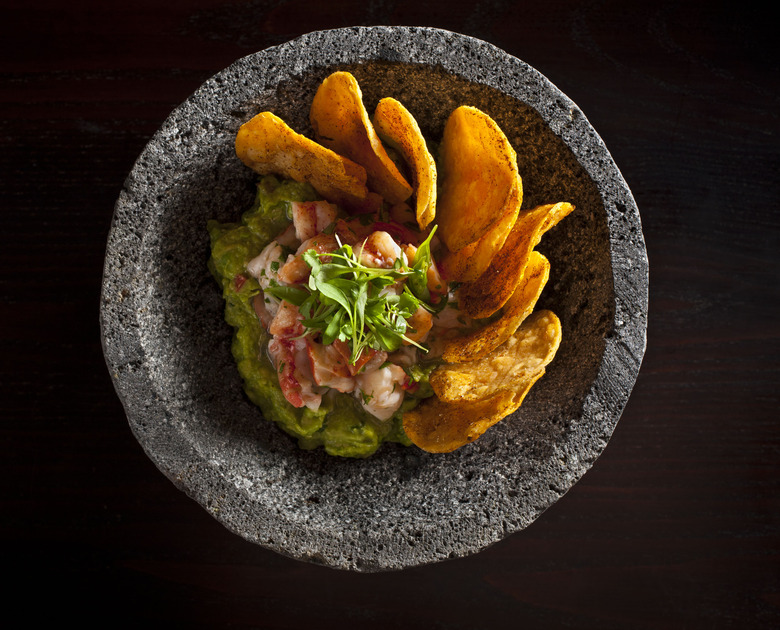 Ingredients
1 avocado
1/2 red onion
1 lime
1/4 bunch of cilantro
1/2 jalapeno
salt to taste
1 lobster
1 cup white wine
1 cup white vinegar
1 gallon water
3 bay leaves
1/2 onion
Juice of one lime
1/4 teaspoon Chipotle Adobe
1 cup mayonnaise
Directions
Place all guacamole ingredients in a food processor and pulse a few times, until ingredients are blended smoothly. Remove ingredients from food processor and adjust seasoning as needed.
Place all lobster ingredients, excluding the lobster, in a large stock pot and bring them to a boil.
Once ingredients are boiling, drop the lobster in the stock pot and leave in for 5 minutes. After 5 minutes, remove the lobster from the stock pot and allow it to cool at room temperature.
Remove the lobster meat from the shell, chop roughly, and chill.
Mix lobster dressing ingredients together in a bowl. Combine the dressing and chopped chilled lobster until it is evenly distributed.