Lobster And Vanilla 'Club' Sandwich Recipe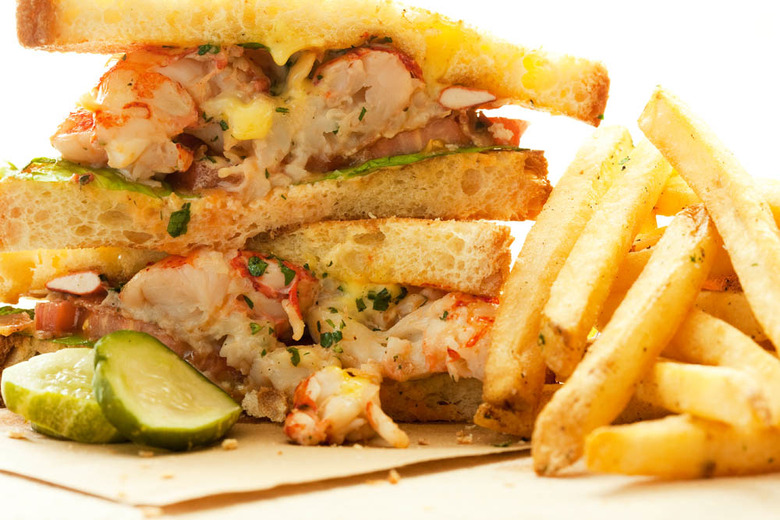 Happy Lobster Roll Week! To celebrate this sweet, briny jewel of the summer sandwich menu, we're running five straight days of recipes, interviews, chefs' expert tips and pairings. If you thought you were craving a buttery bun stuffed with fresh lobster meat before this official celebration, it's about to get critical. Pick up a lobster or four and churn out one of the most important dishes of the summer. This one hails from Boston, which we would never leave out of Lobster Roll Week.
At the Renaissance Boston Waterfront Hotel, Executive Chef Richard Garcia takes advantage of the local bounty with his Lobster & Vanilla "Club" Sandwich. Chef Garcia doesn't stray too far from the classic, with the simple addition of his house-made vanilla aioli and spring pea shoots for a bit of crunch.
Lobster And Vanilla 'Club' Sandwich Recipe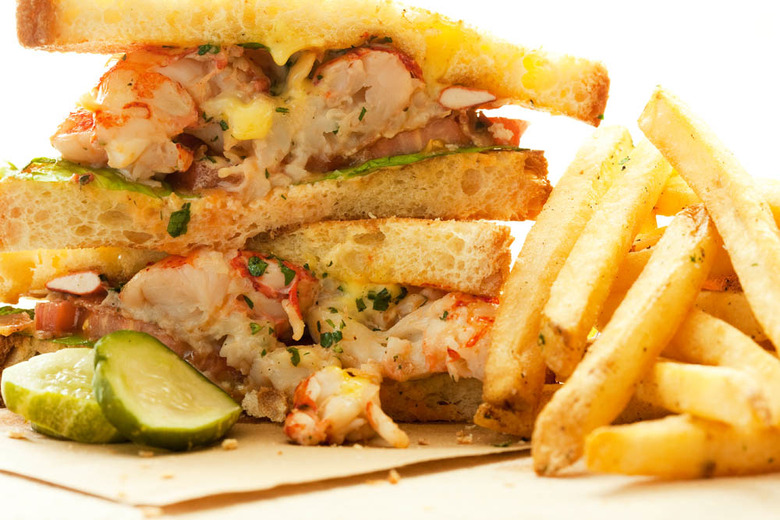 Ingredients
1 loaf brioche bread
2 pounds lobster meat
2 heirloom tomatoes
3 ounces spring pea shoots or watercress leaves split 6 ways
1 cup aioli (garlic mayonnaise)
1 vanilla bean scraped for seeds
Directions
Cut 12 slices of brioche and toast both sides on buttered griddle.
Rough-chop lobster meat and slice 12 slices of tomato.
Mix the vanilla bean seeds with the aioli and set aside.
Squeeze a small amount of vanilla bean aioli on bottom toast
Place 1/6 of the pea shoots on bread with aioli and 5 ounces of lobster meat on top of pea shoots.
Squirt 1/4 teaspoon of vanilla aioli onto each slice of tomato, then top lobster with 2 slices of tomato. Top with remaining bread slices and enjoy!
MC Perkins Cove Lobster Roll Recipe
Sam Talbot's Butter-Poached Lobster Roll Recipe
Lure Fishbar's Lobster Roll Recipe