Little Beet's Wake Up Call Juice Recipe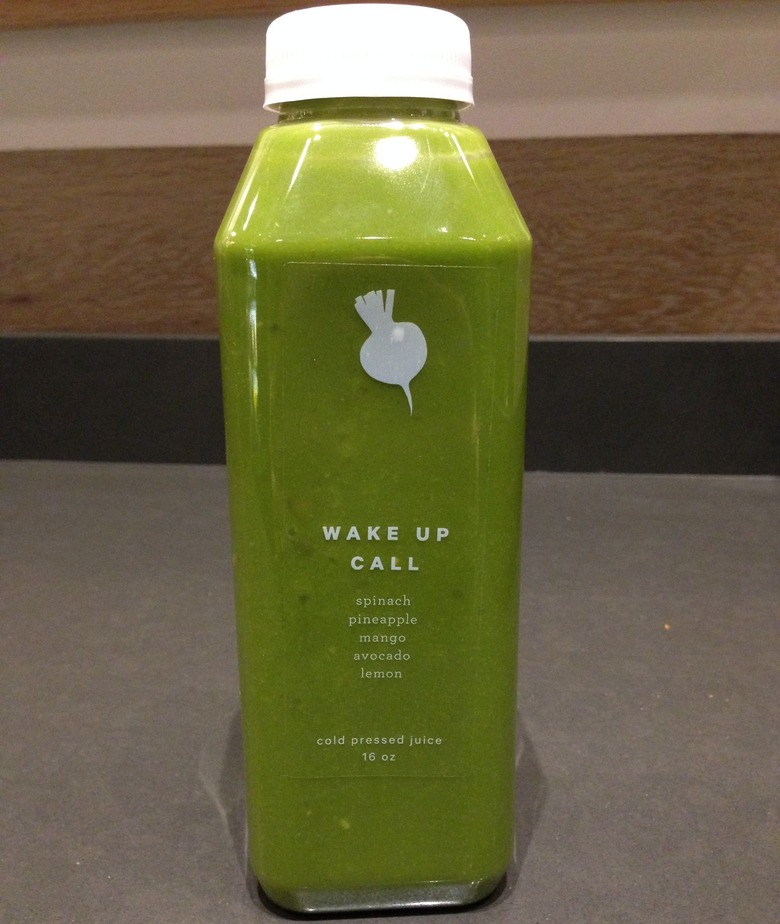 You won't even remember the spinach in this fruit juice. (Photo: Kate Burr.
Juicing is far more than throwing a bunch of produce in a loud machine and gulping down whatever comes out. No, you deserve to savor your ultra-dose of concentrated nutrients, which is why we turned to the juice folks at NYC's The Little Beet. Tropical fruit totally cancels out the spinach (unless you just love spinach juice) and juicing an avocado into the mix results in a creamy, sweet glass of something you actually want to drink. (Into juice? Check out Green Is The New Gold: The Raw Facts On How Juicing Is Taking Over Our Lives).
Little Beet's Wake Up Call Juice Recipe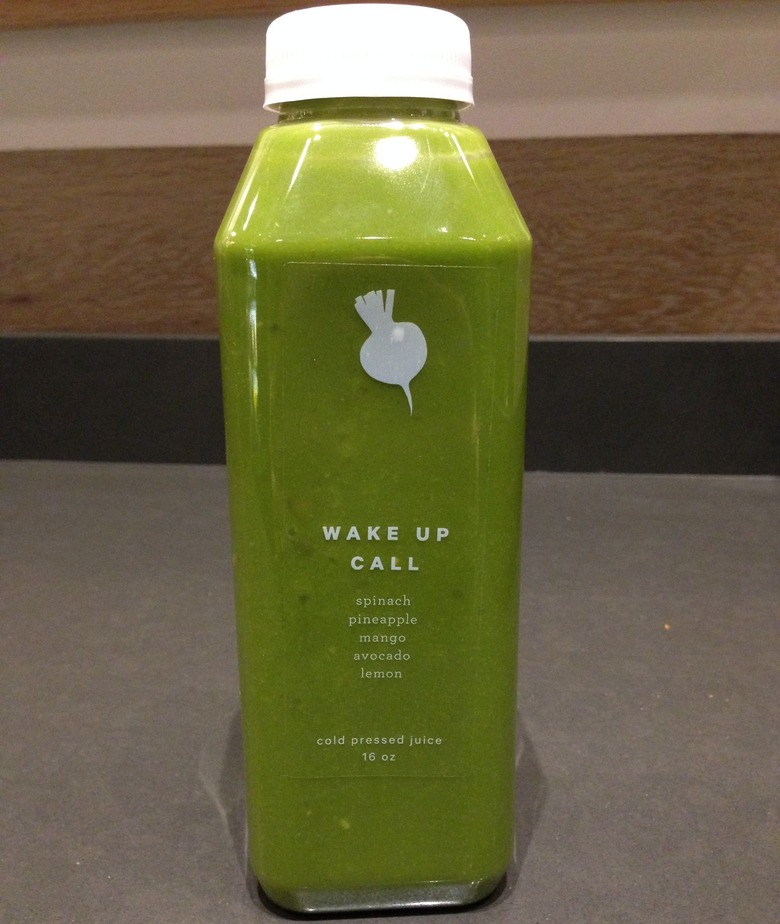 Ingredients
1/2 avocado
1/3 cup spinach
1 cup pineapple
1/3 cup mango
1/2 teaspoon fresh lemon juice
Directions
Juice all the ingredients together and enjoy!
Daily Detox Juice Recipe
Dragon Fruit Shake Recipe
Easy Avocado Shake Recipe