Lemon Potatoes Recipe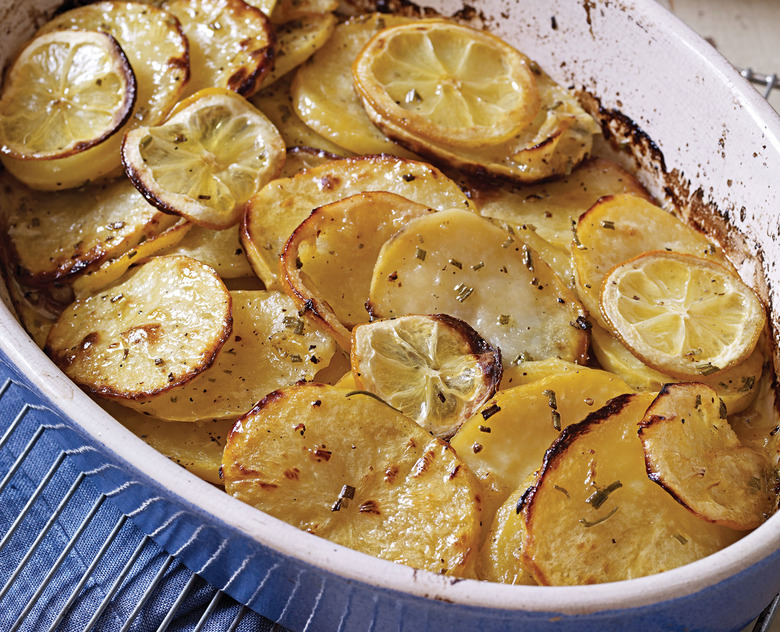 Photo: Alan Richardson
We may receive a commission on purchases made from links.
From James Beard Award-nominated cookbook author Michele Scicolone, who brought us New York Times' bestseller The Soprano Family Cookbook, comes The Italian Vegetable Cookbook. No gabagool here, folks. But none needed, either. Italian vegetable preparations are superb on their own, particularly when they're tossed with lemon and baked.
Potatoes, lemon and rosemary bake together, their flavors marrying in this ideal dish to serve with fish. The secret to cooking the potatoes is to spread them out in the pan so that they brown nicely. But watch them carefully, for if your pan is thin, the lemon slices may burn before the potatoes are done. If they darken too quickly, lower the oven temperature by 25 degrees.
Reprinted with permission from The Italian Vegetable Cookbook
Lemon Potatoes Recipe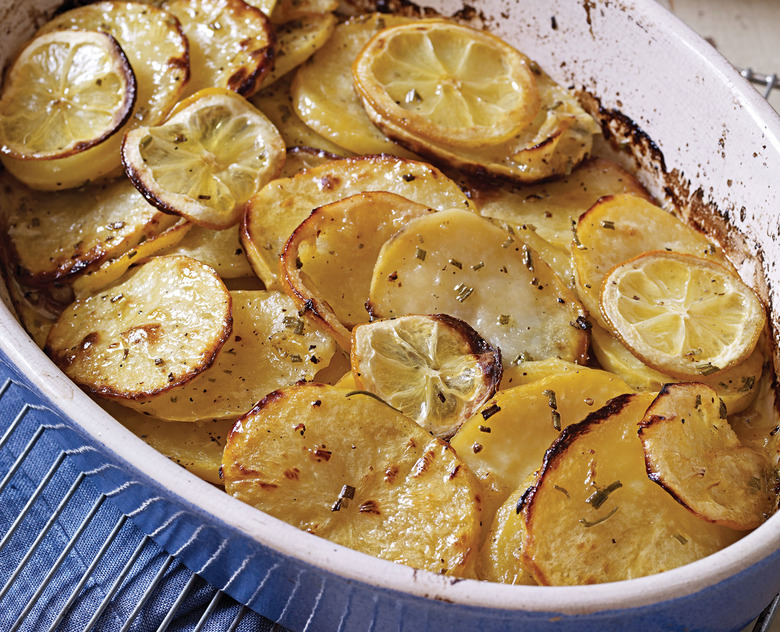 Ingredients
3 lemons
1 1/4 pounds waxy potatoes
3 tablespoons extra-virgin olive oil
1 tablespoon fresh rosemary
1 teaspoon salt
freshly ground black pepper
Directions
Preheat the oven to 375°F.
Oil a 17 x 12 x 1 inch baking sheet.
Cut one of the lemons in half and squeeze to obtain 2 tablespoons juice.
Trim the ends off the remaining 2 lemons and cut the lemons into thin, even slices.
Remove the seeds.
Scatter the slices over the pan.
In a large bowl, toss the potatoes with the olive oil, lemon juice, rosemary, salt and pepper to taste.
Scrape the potatoes onto the pan, spreading them out into a single layer.
Bake for 25 minutes, or until the potatoes are just beginning to brown.
Turn the potatoes and lemons and bake for 15 to 20 minutes more, or until browned and crisp. Serve.
Smashed Truffled Purple Potatoes Recipe
Potato-Parsnip Mash Recipe
Mashed Potatoes With Goat Cheese And Kale