Lemon-Herb Gulf Shrimp With Dilled Orzo Recipe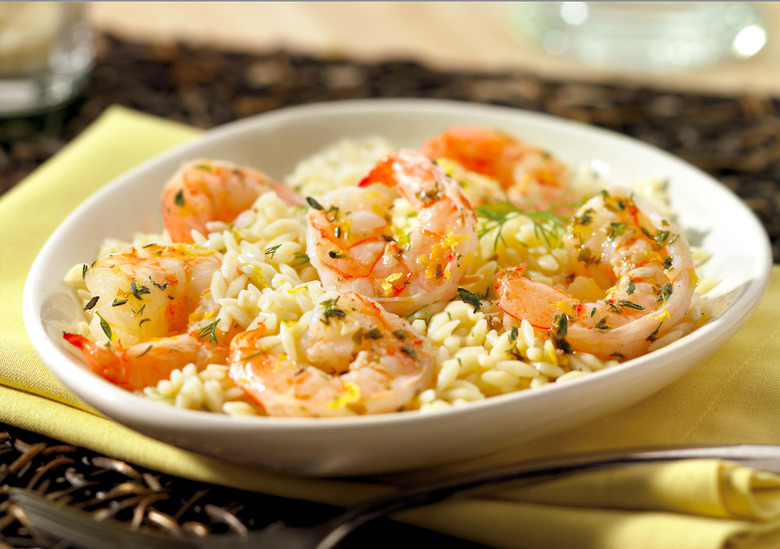 The best shrimp you've ever eaten isn't frozen or imported — it's right here in the good old US of A. Specifically, along the nutrient-rich Gulf Coast, which is home to plump, meaty shellfish in extraordinary abundance.
Gulf Coast Seafood has been providing fishermen, grocers, chefs and foodies with an economic engine that powers the entire region. High in demand, the Gulf Coast produces 70 percent of the nation's oysters, 69 percent of domestic shrimp, and is a leading producer of domestic hard- and soft-shell blue crabs.
Thanks to the Louisiana Seafood Promotion and Marketing Board for this awesome picnic-friendly Gulf shrimp and orzo salad. Spoiler alert: There is no way to just make this dish once. Second spoiler alert: It's even better the next day.
Lemon-Herb Gulf Shrimp With Dilled Orzo Recipe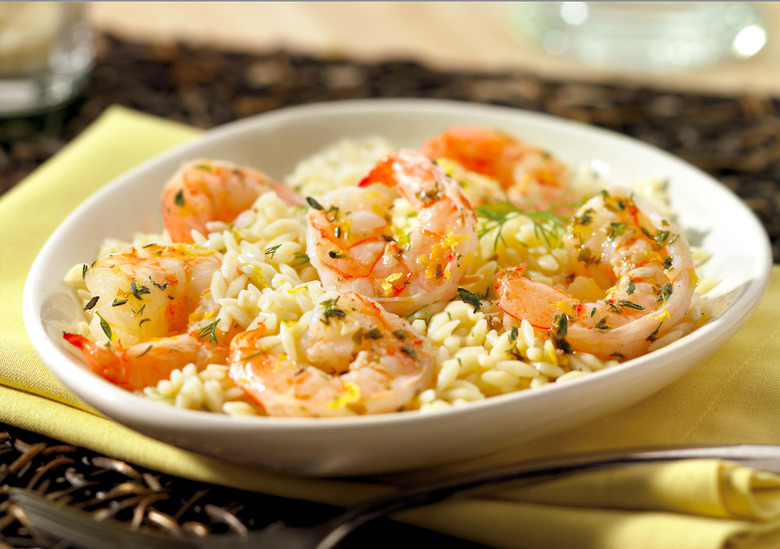 Ingredients
24 jumbo Gulf shrimp
2 tablespoons dill
1 cup dry orzo
1/2 cup extra-virgin olive oil
2 tablespoons basil
2 tablespoons thyme
3/4 cup lemon juice
3/4 cup clam juice
1 tablespoon lemon zest
2 tablespoons flat-leaf parsley
Directions
Mix the dill with cooked orzo; hold on the side until needed.
In a sauté pan over medium-high heat, add the olive oil, herbs and Gulf shrimp; cook for 1 minute. Add the lemon juice and clam juice; cook until shrimp are done, 2-3 minutes. Turn the heat off and add the lemon zest.
In each individual bowl, lay down 1/4 of the orzo-dill mixture, spoon the cooked shrimp on top, spoon some of the sauce around and serve immediately.
Crispy Shrimp Gyoza
FR Video: Shrimp Ceviche Tostada
Shrimp and Black Bean Salad