Le Grand Setup De Caviar Recipe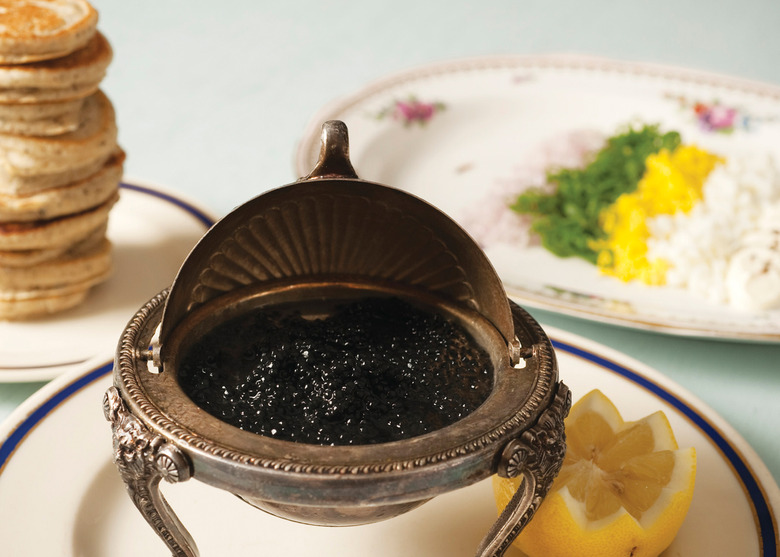 Caviar
Got your hands on some prized caviar? Why waste it on crackers when you have this blini recipe as the perfect way to showcase it. Additions like horseradish, eggs and chives invite you to constuct the blini anyway you choose while complementing the caviar's flavor.
Le Grand Setup De Caviar Recipe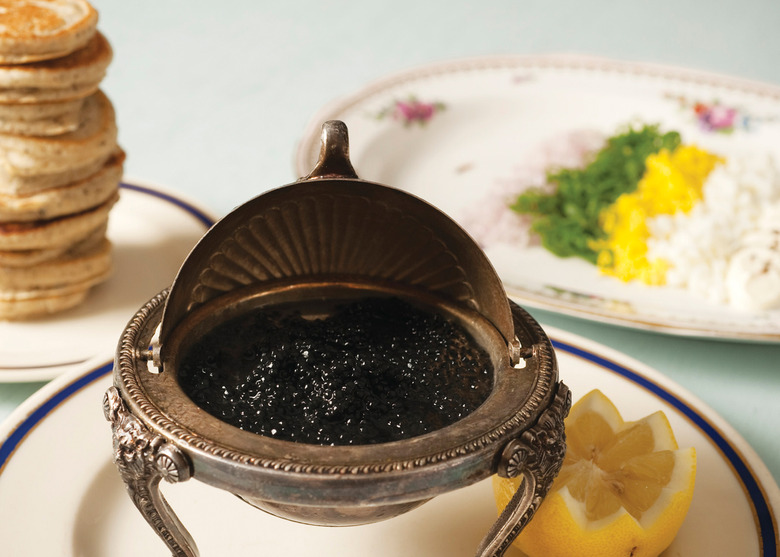 Ingredients
1/3 cup (40 g) all-purpose flour
2/3 cup (85 g) buckwheat flour
1/4 teaspoon salt
1 tablespoon baking powder
1 egg
1 cup (250 ml) water
2 tablespoons neutral oil
1 teaspoon sugar
Melted unsalted butter for serving
1 small container mújol (Spanish mullet caviar) or Canadian or American sturgeon caviar (1 ounce/30 g per person)
4 hard-boiled eggs
1/4 cup (10 g) chopped fresh chives
2 lemons
1/2 cup (125 ml) creme fraiche
2 tablespoons grated fresh horseradish
Directions
To make the blini, in a bowl, sift together the all-purpose flour, buckwheat flour, salt, and baking powder. In another bowl, whisk together the egg, water, oil, and sugar until well mixed. Whisk together the dry ingredients and wet ingredients briefly. It is better to have tiny clumps than rubbery dough.
Place a nonstick frying pan over medium heat and add 1 teaspoon of oil. When the pan is hot, drop in the batter by spoonfuls, forming silver dollar – size blini. When the tops begin to set, flip the blini carefully. Continue to cook until firm. They should take 2 to 3 minutes total to fry.
Transfer to a warm tray and cover with a kitchen towel to keep warm. Repeat with the remaining batter. You should have about 24 blini. Just before serving, brush with melted butter.
To serve, place the caviar, eggs, chives, lemons, crème fraiche, and horseradish in serving dishes alongside the warm blini. Build as you see fit.