La Mandarina Tequila Cocktail Recipe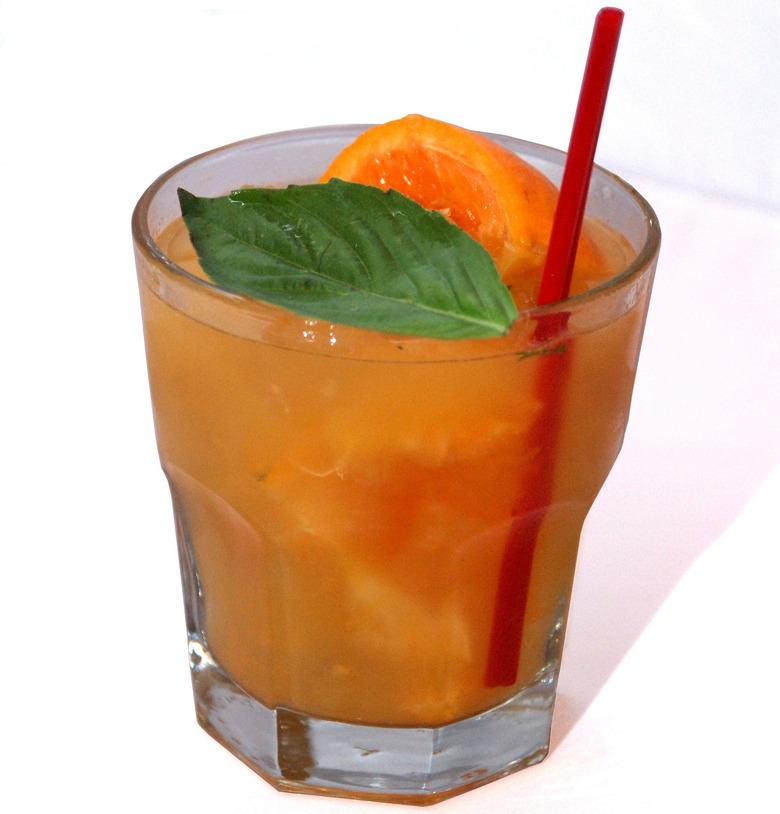 Looking to go beyond a margarita this Cinco de Mayo? Star bartenders Alexander Day and David Kaplan of Proprietors LLC recently created a dozen new cocktails for the Rosa Mexicana restaurants.
The pulpy and refreshing La Mandarina tequila cocktail is reminiscent of a Caipirinha, but as the name suggests, it calls for tequila rather than cachaça, and uses the citrus flavor of the tangerine to play alongside the tequila.
As if you needed another reason to drink it, it pairs extremely well with guacamole.
La Mandarina Tequila Cocktail Recipe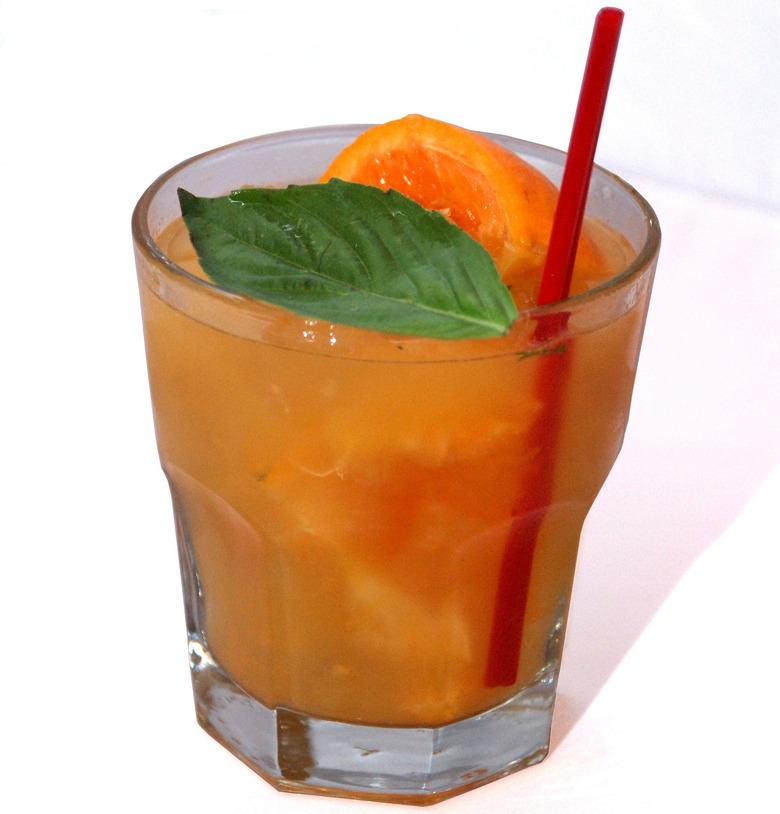 Ingredients
2 Fresh Basil leaves
1//2 tangerine
1/2 ounce fresh lemon juice
1 1/2 ounces La Arenita Blanco Tequila
Directions
In a cocktail shaker, muddle one basil leaf with the tangerine. 
Add the agave, lemon juice, and tequila with ice and shake well.
Pour into a rocks glass and garnish with a basil leaf.