Kevin Gillespie's Finger Noodles Recipe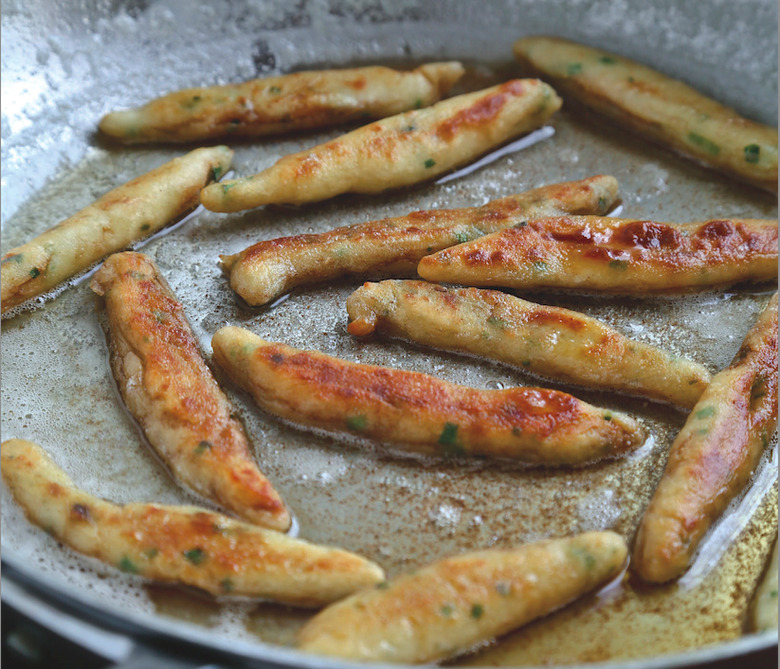 We may receive a commission on purchases made from links.
Atlanta chef Kevin Gillespie was born to cook pig — this we know. The Top Chef fan favorite and author of a couple of our favorite cookbooks (especially his latest, Pure Pork Awesomeness) is one porkmaster whose recipes you can depend on for a hearty, meaty, smoky meal. Pair chops, stroganoff or another favorite recipe with these authentic German "finger noodles."
Most people are familiar with dishes like creamy beef stroganoff served over egg noodles. I modeled this recipe for a stroganoff accompaniment on what I learned from chef Alexander Wolf at the Ritz-Carlton in Atlanta. He's a German chef from Baden-Baden, and finger noodles are specific to that region. Finger noodles are almost like the love child of spaetzle and gnocchi. You make a dough from mashed potatoes, knead it real good, then cut off chunks and roll them into little ropes the size of your finger. They're pan-fried in butter, which gives the noodles a delicious crunchy surface. What's not to love?
Kevin Gillespie's Finger Noodles Recipe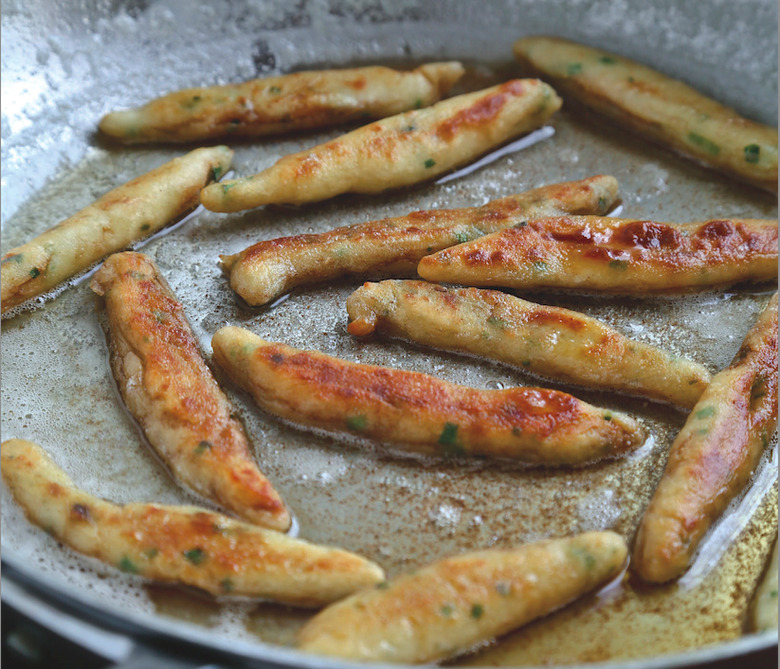 Ingredients
Kosher salt
1 1/4 pounds russet potatoes (about 2 medium potatoes)
1 egg
1 bunch chives
1/2 cup all-purpose flour
2 tablespoons butter
Directions
Schnitzel And Biscuits With Bratwurst Gravy Recipe
Sausage And Sauerkraut Fritter Recipe
Potato Salad With Horseradish Recipe