Katie Lee's Sole Meunière Recipe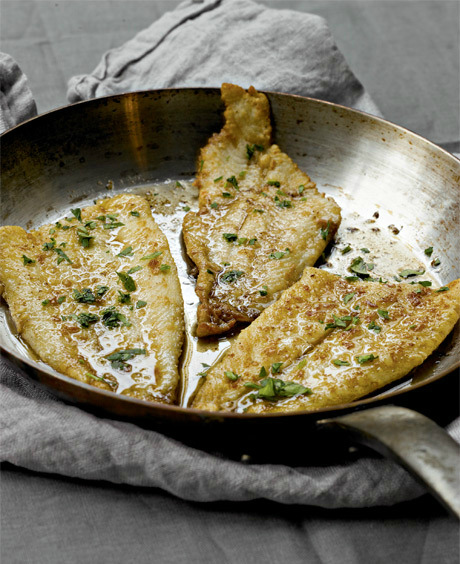 Katie Lee, one of the most beautiful women we'd cook for (see, here's proof!), is helping us out with a recipe for a classic French dish, Sole Meunière. The chef and Clos Du Bois Winery ambassador suggests we serve this up this Bastille Day weekend (and for a pairing? Clos Du Bois North Coast Chardonnay). But it's a good dish to have in your arsenal anytime—simple, fresh, tasty.
If Bastille Day's getting you all pumped up to wear your new Ralph Lauren USA beret and cook some French food, head over to our recipe section and drop down on the Special Features menu to Bastille Day (with a cute lil' French flag). Bon appétit!
Katie Lee's Sole Meunière Recipe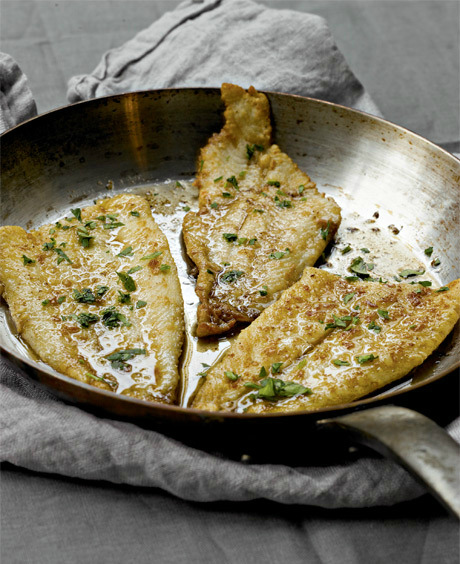 Ingredients
1/4 cup all-purpose flour
1/4 teaspoon kosher salt
1/4 teaspoon freshly ground black pepper
4 sole fillets
4 tbsp unsalted butter
2 teaspoons fresh lemon juice
1 teaspoon minced flat-leaf parsley
Directions
Combine flour, salt, and pepper. Dredge each fish fillet in the flour mixture until well coated.
In a large skillet over medium heat, melt 1 tablespoon of the butter. Add the fish and brown about 3 minutes on each side, depending on thickness.
Transfer the fish to a platter and tent with foil. Add the remaining butter to pan and turn up the heat to medium-high.
When the butter starts to brown, about 3 minutes, add the lemon juice and parsley. Pour the butter over the fish and serve immediately.