Kashmiri Chicken Recipe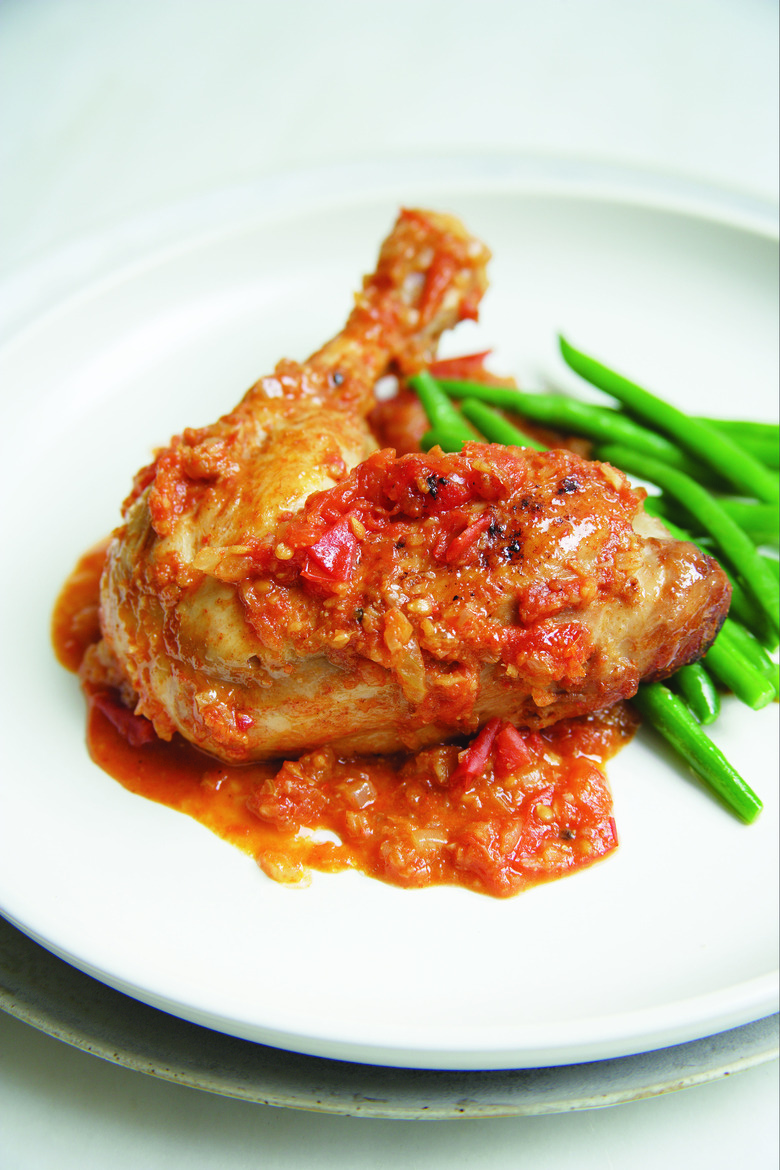 Kashmiri Chicken
This is a simple curry that uses loads of tomatoes and whole spices to get maximum flavor. In Kashmir, cooks traditionally use large pieces of chicken (this dish would normally be made with a small quartered chicken), but you can use anything you have access to. The flavors are simple, rustic and well-rounded. Simply served with boiled rice, chicken is transformed into a delicious dish for dinner or lunch.
Kashmiri Chicken Recipe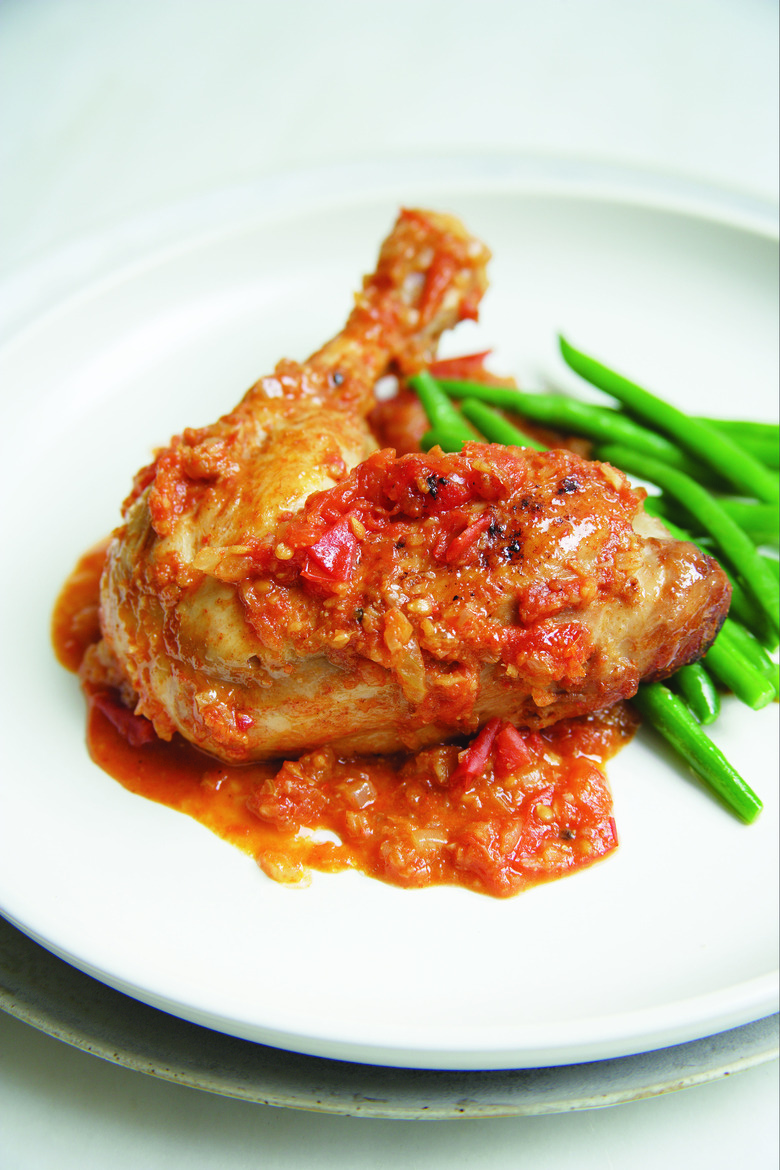 Ingredients
4 tablespoons vegetable oil
2 bay leaves
4 cloves
6 green cardamom pods
2 black cardamom pods
1 small-medium onion
1/4 -inch piece fresh ginger
5 garlic cloves
salt to taste
3/4 teaspoon pure red chile powder
1 rounded teaspoon ground cumin
1 rounded teaspoon ground coriander
3 medium-large tomatoes
1 1/2 pounds chicken pieces
Directions
Heat the oil in a large nonstick saucepan and add the whole spices; let them splutter (a.k.a. simmer) for 15 seconds.
Add the onion and cook until translucent, about 5 minutes. 
Meanwhile, using a blender, make a fine paste of the ginger and garlic with a little water. Add to the pan and cook until the excess liquid has evaporated and the paste has fried for 30 seconds.
Add the salt, powdered spices and tomatoes. Cook, stirring occasionally, until oil is released from the masala sauce, around 10–15 minutes.
Add 3/4 cup water and bring to the boil, then taste and adjust the seasoning. Add the chicken pieces and cook, covered, until the chicken is cooked through, around 25 minutes.
Take off the lid and add a splash of hot water if the gravy has reduced too much or, if necessary, cook off excess liquid over high heat. Serve with rice.