Kahk Al-Eid Sugar Cookies Recipe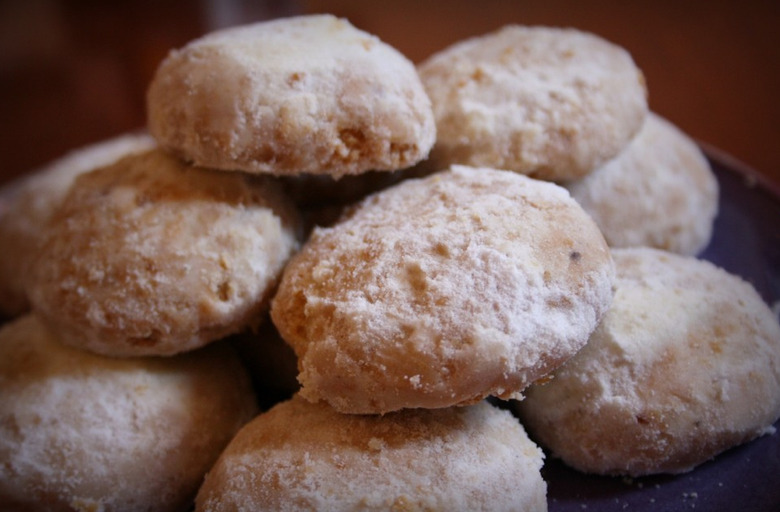 With Ramadan concluding over the weekend, Muslims are celebrating Eid-al Fitr, a three-day celebration to mark the end of the holy month. During Eid-al Fitr it's traditional for families to bake kahk together, a sugar cookie typically stuffed with a date or nut mixture. Check out this easy kahk recipe — the light, airy cookies are perfect for any occasion that requires a sugar buzz.
Kahk Al-Eid Sugar Cookies Recipe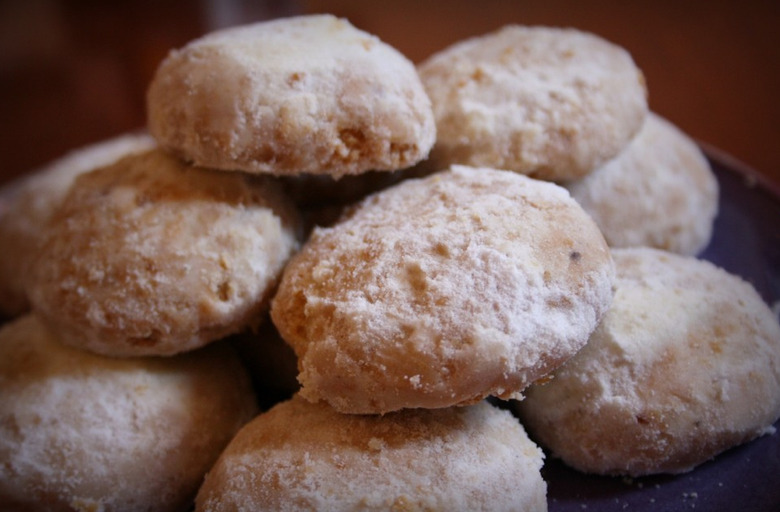 Ingredients
2 cups semolina flour
1 1/2 cups shortening
1 cup boiling water
1/2 teaspoon salt
3/4 cup white sugar
1 teaspoon cinnamon
2 cups ground walnuts
1/4 cup confectioners' sugar
2 teaspoons orange blossom water
Directions
Place the semolina flour and salt into a medium bowl, and cut in shortening using a pastry blender or a fork.
Pour in a cup of boiling water, and mix to form a solid dough. Turn the dough onto a lightly floured surface, and knead for a minute or two to be sure the dough is well-blended.
Cover the dough and let stand for at least one hour, but not longer than overnight.
Preheat the oven to 350 degrees. Grease cookie sheets, or line with parchment paper. 
In a medium bowl, mix together the white sugar, ground nuts, cinnamon and orange blossom water so that the mixture is uniform. Set aside.
Knead dough again briefly, and form into walnut-sized balls. Make a hole in the center using your finger. Fill the hole with the nut mixture, and seal the dough up over it.
Place cookies at least 1 inch apart onto the prepared cookie sheets.
Bake for 10 to 12 minutes or until lightly browned. Dust with confectioners' sugar while still hot.