Is This The Longest Cocktail Name In History?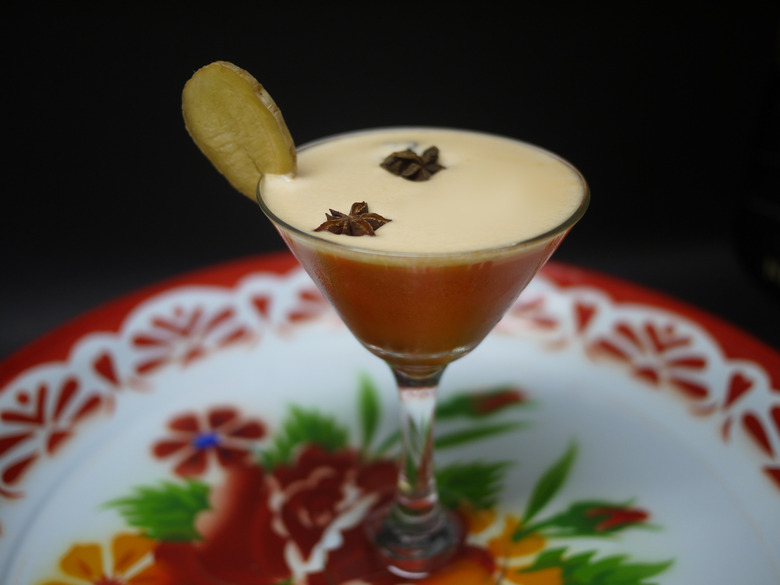 The name reads 172 characters long.
Krungthepmahanakhon Amornrattanakosin Mahintharayutthaya Mahadilokphop

Noppharat Ratchathaniburirom Udomratchaniwetmahasathan Amonphiman
Awatansathit Sakkathattiyawitsanukamprasit
The signature cocktail at Qi Thai Grill in Williamsburg, Brooklyn is named after the ancient Thai name for "Bangkok" — making it the longest cocktail name known to man. The first words in the name translate to: "The land of angels, the great city of immortality, various of divine gems." One sip and one can understand why, as this cocktail reflects the vibrant flavors of Thailand – sweet, sour, spicy, floral, fruity with a tinge of that signature Thai heat. Everything about the restaurant reflects the sensual pleasure of eating and drinking. This cocktail does just that. Qi Thai Grill, the third Qi restaurant branch in NYC, features Thai street stall inspired small dishes from Pichet Ong and Sripraphai Tipmanee (of her famous namesake restaurant in Woodside, Queens).
Is This The Longest Cocktail Name In History?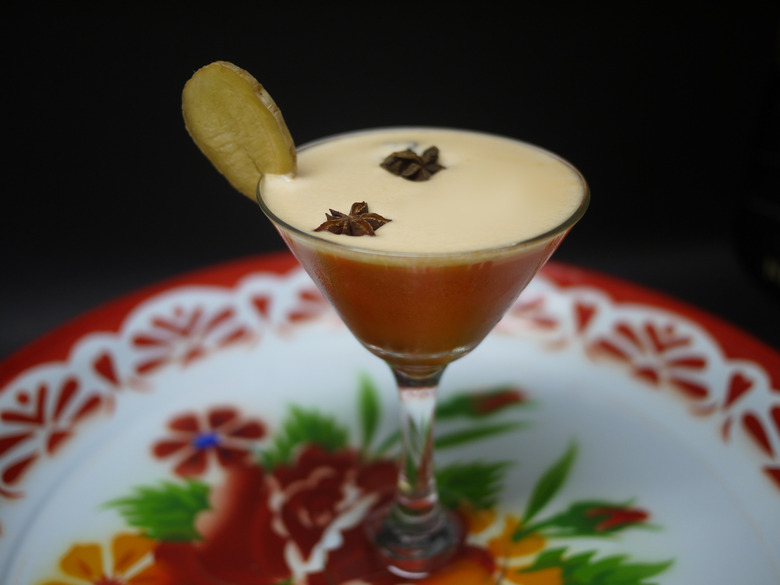 Ingredients
1 star anise
1/2 oz. ginger syrup
Juice of 1/4 lime
1 oz. Gin
1 oz. vodka
1 oz. Thai iced tea (packed mix readily available at grocery)
guava juice
Directions