Indian Toastie Sandwich Recipe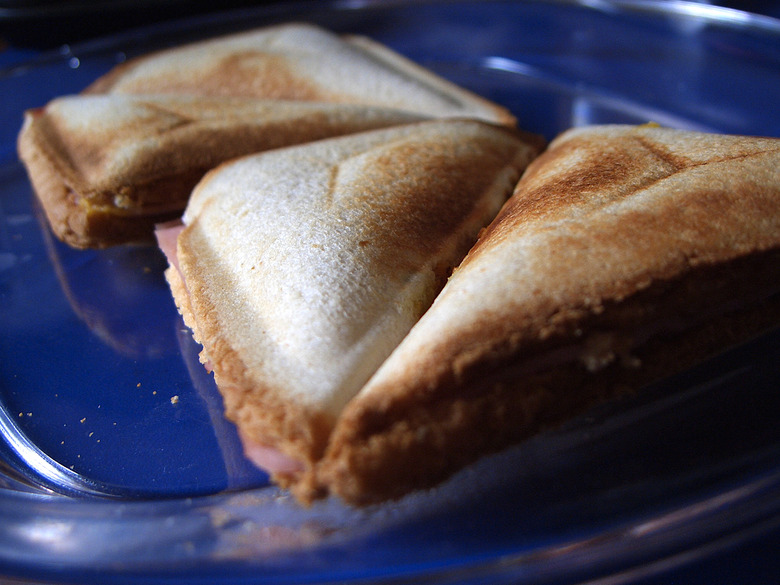 Photo: El Gran Dee on Flickr
We may receive a commission on purchases made from links.
Two things separate the toastie from the grilled cheese: it's made exclusively in a toastie-maker, and it's decidedly foreign. This one hails from India via England, original home of the toastie, or toasted sandwich. I grew up eating these rajahs of the grilled cheese world, which often made appearances on weekend mornings. The mild, creamy cheese, sweet tomato and spicy, herbal coriander chutney melt together, and the toastie maker forms a perfect seal.
The cheese used in an authentic toastie is none other than Amul, the Indian equivalent of American cheese, which is actually a lot tastier with a sturdier texture. Regular Kraft singles simply won't do the trick, so opt for thin slices of Monterey Jack instead.
Sprouted mung can usually be found in Whole Foods and health food stores, but if you'd like to give it a go yourself, just take a cup of dried green mung beans (which will double into two cups once sprouted), soak in 3-4 cups of water overnight, transfer to a damp cloth or paper towels in a bamboo steamer or other breathable vessel and let sit out of direct sunlight at room temperature for 4-5 days or until they grow sizable sprout tails.
Indian Toastie Sandwich Recipe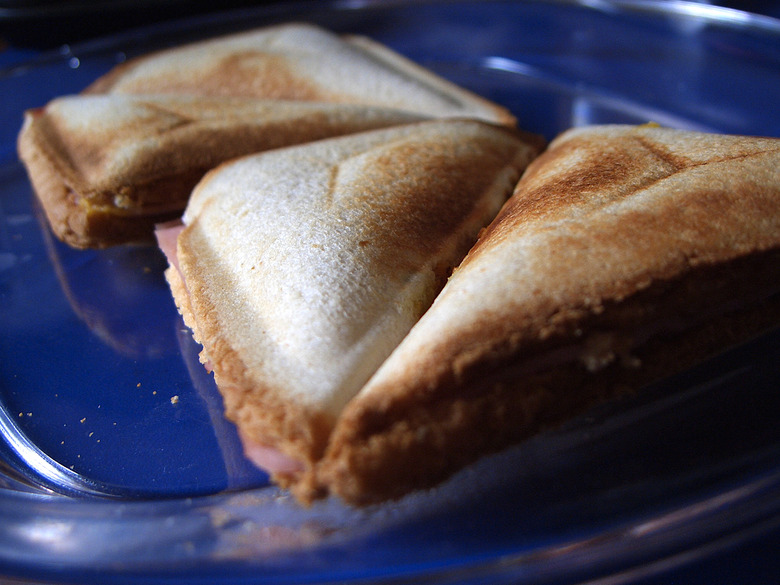 Ingredients
2 slices white sandwich bread
smear of salted butter
1/4 cup sprouted mung beans
2 thin slices ripe tomato
1 teaspoon coriander chutney (can be found at any Indian or Middle Eastern grocery
2 ounces thinly sliced Monterey Jack
Directions
Preheat the toastie maker.
Spread one slice of bread with the butter and the other with the coriander chutney.
Layer on the tomato and cheese on top of the chutney slice and top with the mung beans.
Place the buttered slice of bread on top and transfer to the toastie maker. Close and lock and cook sandwich for 5 minutes or until deep golden brown around the edges.
Crack sandwich into two halves and serve hot with garam masala and garlic-spiked ketchup.