Indian Semolina Upma Recipe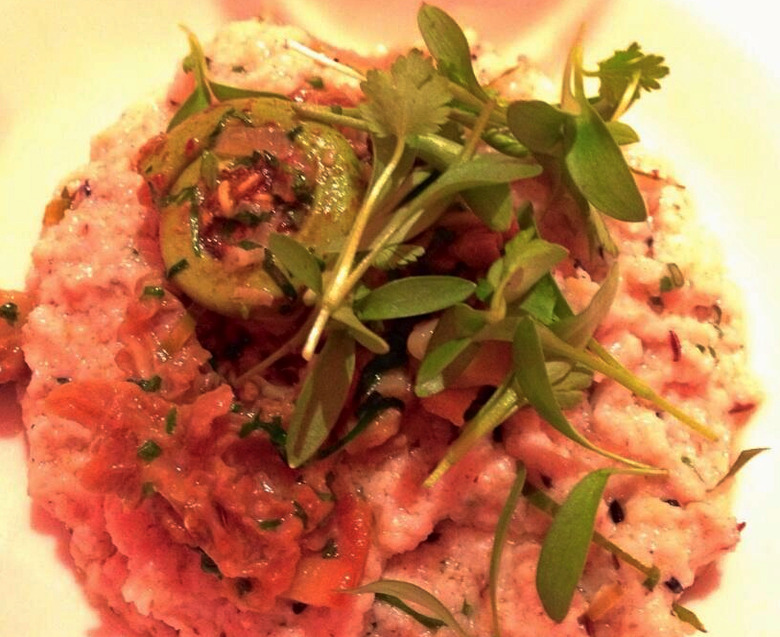 Chef Ali Loukzada, formerly of NYC's Buddakan and Tabla, heads the Himalayan-inspired Cafe Serai by Steven Starr Events at the Rubin Museum of Art. His homestyle take on upma — similar to grits or polenta but cooked with semolina wheat and plenty of coconut milk and butter — is definitely a dish to add to your Indian repertoire.
"Upma is a common dish in southern India, especially for breakfast," says Loukzada. "It is usually cooked as a thick porridge with semolina. You can throw in various seasonings or vegetables while the upma is being cooked. It just depends on the individual's preferences."
Try it as a side for a spicy Indian chicken dish, or as a bed for a poached egg.
Indian Semolina Upma Recipe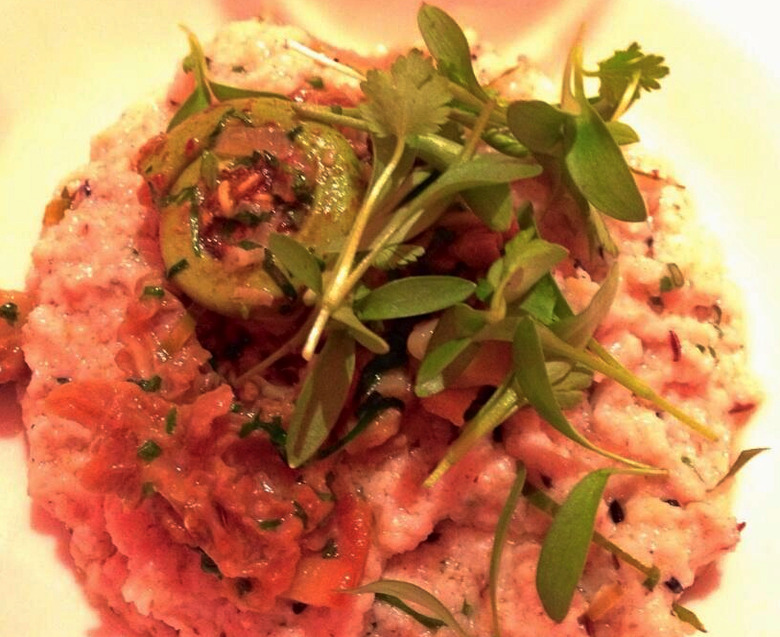 Ingredients
1/2 cup semolina
2 tablespoons ginger
2 tablespoons shallots
1/4 cup butter
3 to 4 thin slices chili (green or red)
2 cups coconut milk
2 cups water
2 teaspoons onion seed
2 teaspoons cumin
1 spring curry leaf
3 kokums (Indian plums)
salt
vegetables (any in season)
Directions
Dry roast 1/2 cup semolina (rava) with butter until it just begins to turn brown, and then keep aside.
Heat up butter in a large saucepan.
Add onion seeds (nigella seeds), curry leaf and cumin and wait until it sputters. Then add ginger, chilies and chopped shallots and cook until translucent.
Add vegetables of your choice, salt, 2 cups of water, 2 cups of coconut milk and bring to boil.
Add the roasted rava turn down the heat, and mix quickly to avoid lumps forming.
The upma is done when all the water is absorbed by the rava.
Akoori (Indian Scrambled Eggs)
Indian Toastie Sandwich Recipe
Indian-Spiced Leg Of Lamb Recipe