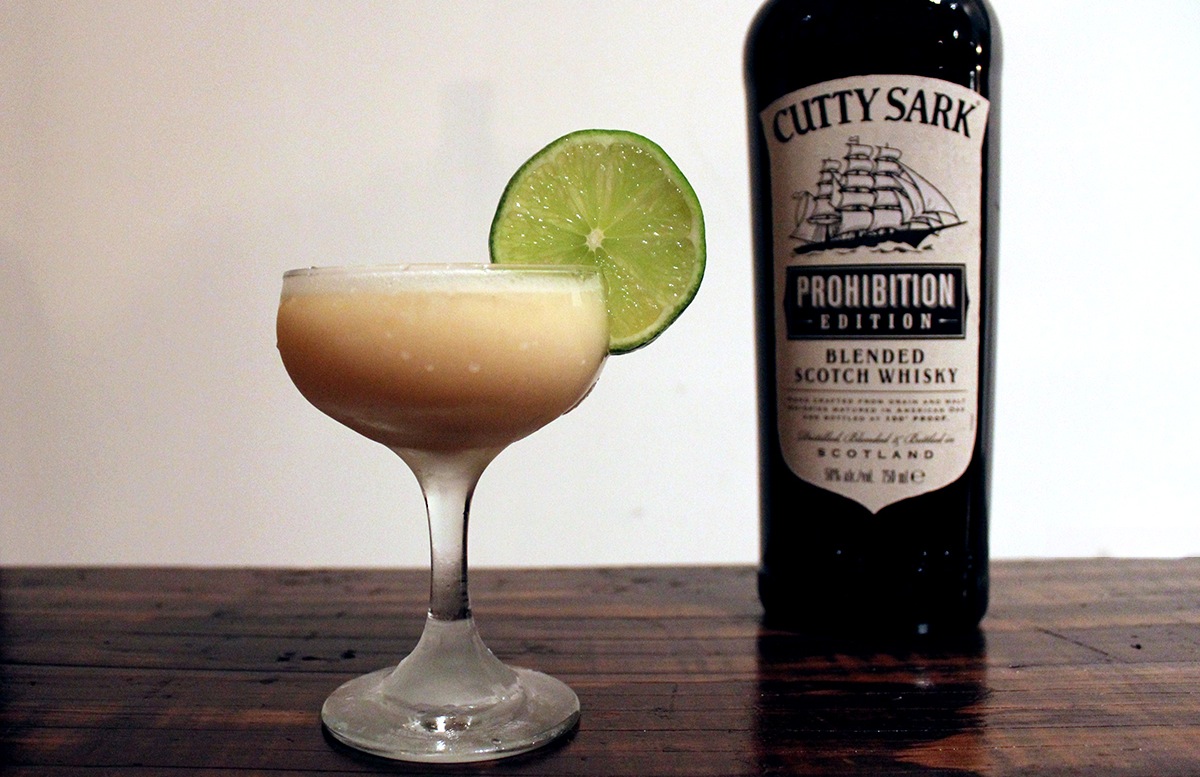 For many who would consider it blasphemy to put a good single malt whisky into a cocktail, there are several alternatives. New to the pack is Cutty Sark Prohibition Edition whisky. What's unique about this blend is that it takes a cut from grain and Speyside single-malt whiskies and combines them into a single 100-proof spirit commemorating the style of whisky that was actually smuggled to the U.S. during Prohibition, which ended 80 years ago. The result is definitely a high-octane experience when sipped on its own, but I was curious to see how it faired in cocktails.
NYC bartender and owner of Critical Mass events, Jason Littrell, crafted the Victory Is Mine cocktail, a nod to the speedy, transatlantic voyages that sailors once made on the tea clipper aptly called, Cutty Sark. Scotch and egg whites are not often seen in the same drink, but with this cocktail, Jason effectively takes this spirit's assertive profile down a few notches by adding lime (also a sailor's best friend), apricot liqueur and bitters. Delicious, and definitely not on the sweet side as egg white cocktails go, so much so that you might need to add a small amount of simple syrup if it feels too dry.
If a Manhattan variation is more your speed, the Cutty Sark Prohibition Edition also makes a mean Bobby Burns, but no matter how you use it, this spirit certainly has enough character to stand up against many flavor combinations. Experiment as you will, and enjoy.
Ingredients
2

ounces

Cutty Sark Prohibition Edition

3/4

ounce

Marie Brizard Apry

3/4

ounce

fresh lime juice

1

dash

Angostura bitters

1

egg white
Directions
Combine liquid ingredients in one small shaker tin, and only the egg white (no ice) in another.
Shake vigorously to froth egg whites and other ingredients.
Combine all ingredients in one shaker, add ice and shake vigorously for 10 seconds.
Strain liquid into a chilled coupe glass.
Garnish with a lime wheel.
Try out these Cocktail of the Week recipes on Food Republic: