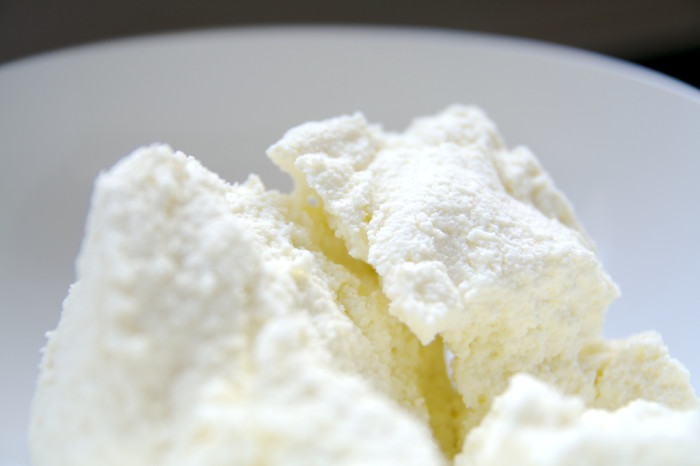 Ever heard of locust bean gum? If you buy your ricotta at the supermarket, you're paying for that and other stabilizers that lend a rubbery, gummy texture to the final product. The good news is, if you can cook dried pasta — and if you can't, click on that link immediately — chances are you can make your own ricotta to toss it with. Before you know it you'll be in a pasta and veggie-stuffing phase that may never end. Did we mention it makes a killer cheesecake, too?
Ingredients
6

cups

whole milk

1/2

teaspoon

salt

2

tablespoons

distilled white vinegar or lemon juice
Directions
1. Line a colander or strainer with 3 layers of cheesecloth (can be bought at any supermarket).
2. In a large, non-reactive pot, bring milk and salt to a simmer. Do not allow to boil.
3. Add vinegar or lemon juice and stir gently until curds begin to form, about 2 minutes.
4. Skim the liquid with a slotted spoon and gently transfer the curds to the cheesecloth-lined strainer and let drain for five minutes
5. Transfer cheese to a bowl and serve, or cover tightly and refrigerate for up to 3 days.