Hot Fried Chicken Salad Recipe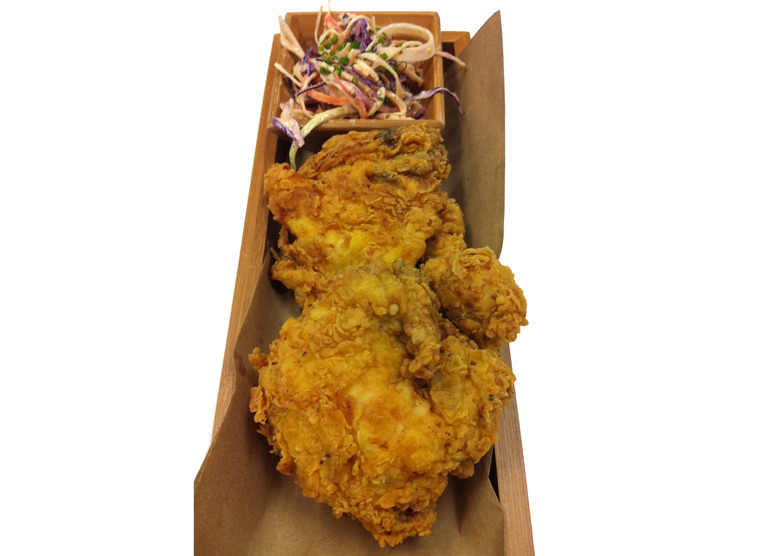 It was the biggest break of my career to date when I took on the job as Executive Chef of Louie's Backyard in Key West in June of 1985. The ownership was divided and that is always tricky. The guy who hired me was at odds with one of the others. Another owner insisted that I keep a salad that had been on the menu with the previous chef. It was called the "Steak Salad" and it was a big seller to be sure. I was not going to have some other chef's dishes on my menu. So I presented a "Hot Fried Chicken Salad" the next night. Years passed and my career rolled into new places. After 17 years from that salad's debut I went back to Key West to see the spot where I debuted this dish. The "Hot Fried" was still on the menu.
Hot Fried Chicken Salad Recipe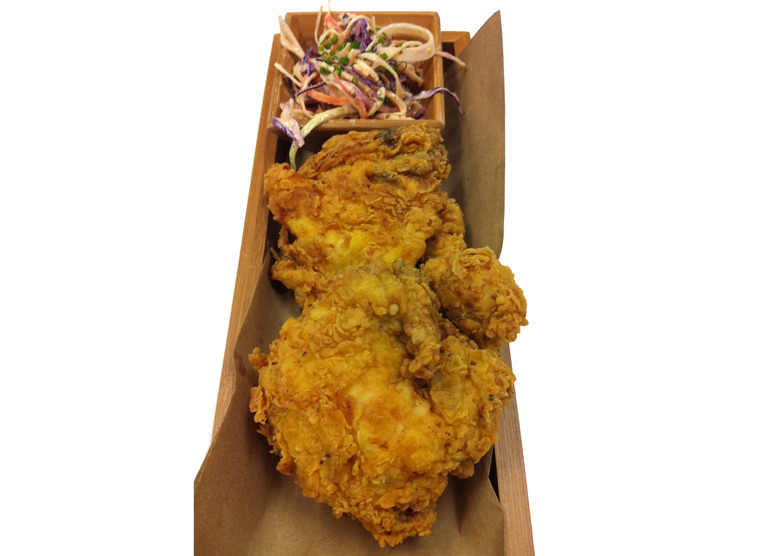 Ingredients
2 egg yolks
1 tablespoon honey
1/4 cup Creole Mustard
1/4 cup Spanish sherry wine vinegar
1 cup canola oil
1/3 cup extra virgin olive oil
2 tablespoons dark roasted sesame oil
1 tablespoon Sriracha
3 whole eggs
1 cup heavy cream
3/4 tablespoon paprika
1 jalapeno
3/4 tablespoon crushed red pepper
3/4 tablespoon cayenne pepper
4 boneless and skinless chicken breasts
Directions
Place the egg yolks, honey, mustard and vinegar in a blender and mix until well blended.  
Gradually add the three oils with the blender running while it all incorporates. Add the sriracha and blend. Chill well.
Beat the eggs with the cream. Add the rest of the marinade ingredients and mix. Add the chicken pieces and stir around to coat all the pieces. 
Cover and marinate overnight (or at least four hours).
Pull the chicken out of the egg mix and drain well. Dredge the chicken pieces in well- seasoned flour and fry. (I include crushed red pepper flakes in mine.)
Meanwhile have ready romaine leaves cleaned, coarsely chopped and spun dry. Dress the romaine with the prepared dressing.
Serve the warm chicken on top of a nice mound of romaine on each plate. I garnished this often with sliced red onions and croutons.