Hot And Spicy Bloody Mary Granita Recipe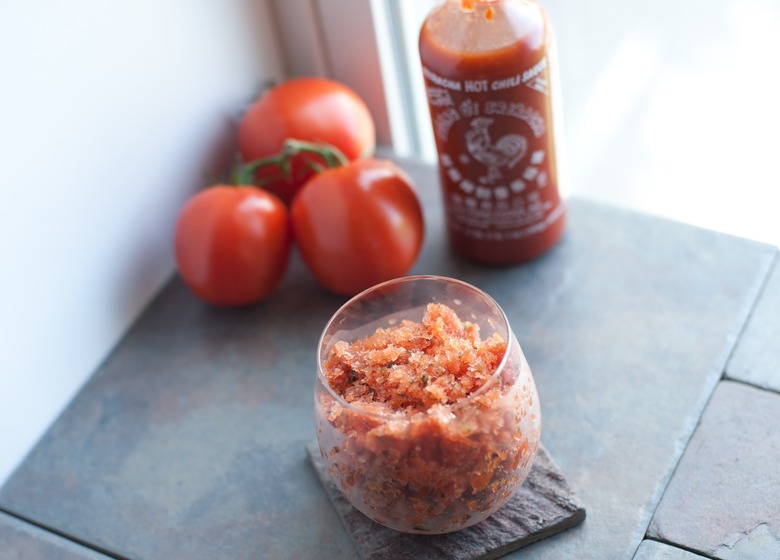 Photo: Jessie Cross
This granita gets its heat from sriracha, a spicy Asian hot sauce, and freshly grated horseradish. For a milder version, cut down on the amounts, or omit them entirely. For a five-alarm treat, increase the sriracha to one teaspoon. (And don't say we didn't warn you.)
Hot And Spicy Bloody Mary Granita Recipe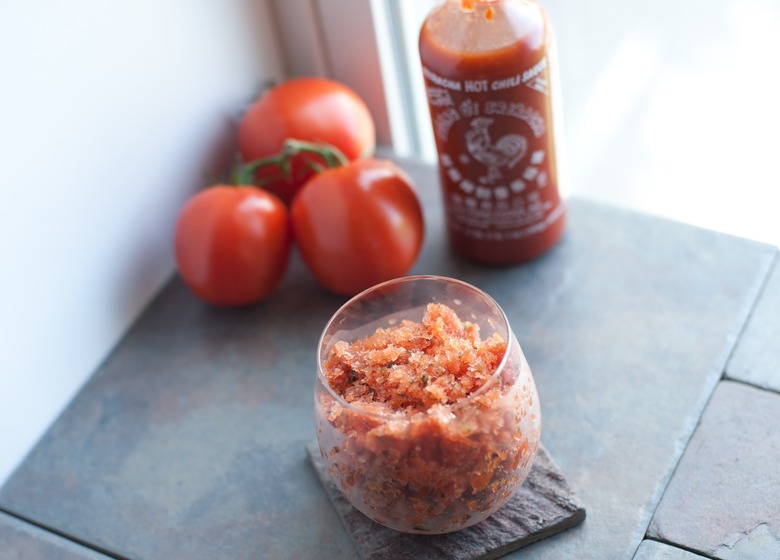 Ingredients
4 cups tomato juice
1/2 teaspoon Sriracha
1/2 teaspoon horseradish
2 tablespoons parsley
2 tablespoons fresh lemon juice
1/4 tablespoon kosher salt
1/4 tablespoon black pepper
1/4 tablespoon ground celery seed
1/2 teaspoon Worcestshire sauce
1/4 cup vodka
Directions
Whisk together all ingredients until well combined. Give the mixture a taste, and adjust accordingly. 
Pour into a shallow, freezer-safe dish. Freeze for an hour.
Stir the mixture with a fork to break it up. Return to the freezer.
Check and rake with a fork every thirty minutes until the mixture is icy and frozen.