Hot And Cold: Sichuan Pepper Ice Cream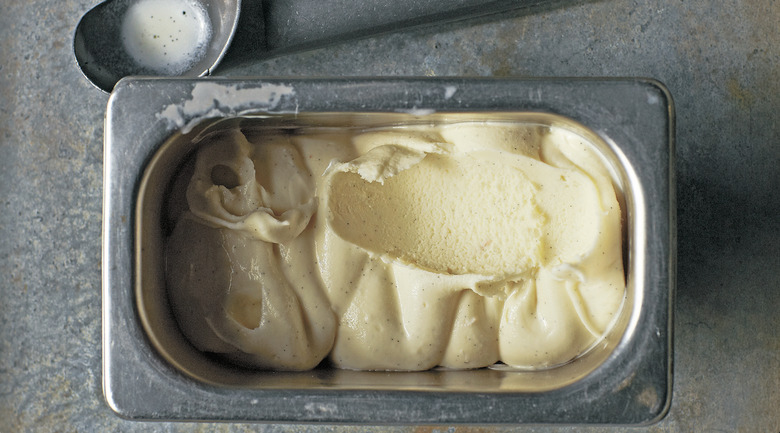 We may receive a commission on purchases made from links.
Chinese chef and restaurateur Andrew Wong has a new cookbook out, named for his renowned London eatery, A. Wong. Follow in the celebrated chef's footsteps as he revisits his culinary travels through China, selecting his favorite recipes to share along the way. You may have had ice cream before, but you've definitely never had Wong's sichuan pepper–spiked version.
I am not going to pretend to you that you will sit cuddled up with your partner in front of a movie feeding each other mouthfuls of this ice cream for an entire evening, especially if you don't much appreciate the mouth-numbing sensation of Sichuan pepper!
Hot And Cold: Sichuan Pepper Ice Cream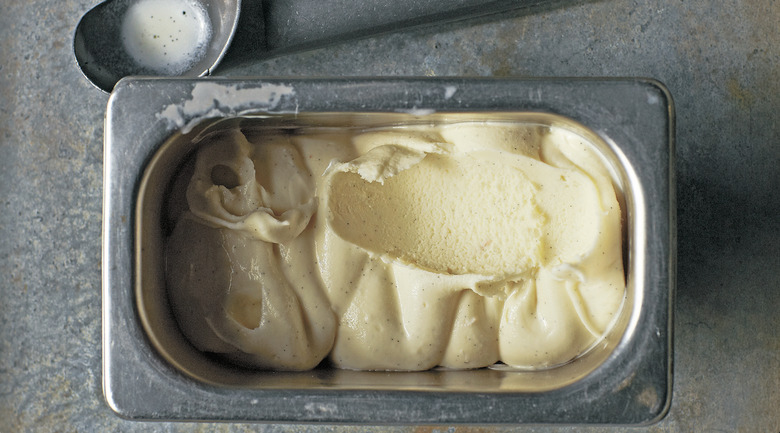 Ingredients
1 cup heavy cream
1 cup whole milk
10 tablespoons superfine sugar
1/2 teaspoon salt
9 egg yolks
3 teaspoons ground toasted Sichuan peppercorns
Directions
Bring the cream, milk, 6 tablespoons (1/3 cup) of the sugar, and the salt to a boil in a saucepan, stirring until the sugar has dissolved.
Whisk the egg yolks and remaining 4 tablespoons (¼ cup) of sugar together in a bowl.
Whisking constantly, gradually add the hot liquid to the egg yolk mixture, ensuring that you whisk vigorously enough to prevent the yolks from curdling.
Strain through a fine-mesh sieve and stir in the Sichuan pepper.
Let cool before churning in an ice-cream maker following the manufacturer's directions. Store in the freezer until ready to serve.