Honeydew Mint Chia Fresca Recipe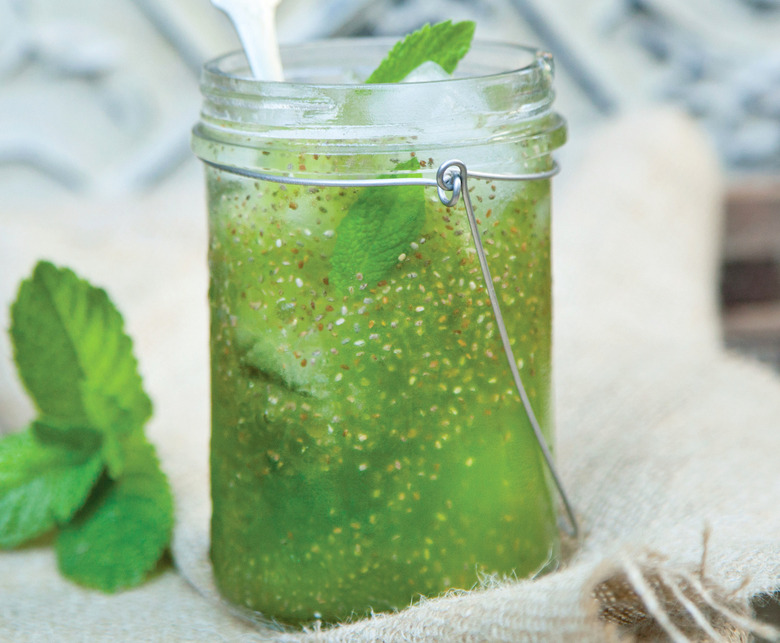 Refreshing summer drink featuring chia seeds. (Photo: Julie Morris.
We may receive a commission on purchases made from links.
Good juicing takes more than tossing a bunch of produce in an extractor and hoping the resulting liquid is palatable. Take charge of your glass with Julie Morris' Superfood Juices. Her tried-and-true blends are as delicious as they are packed with vitamins and antioxidants. Start off with a cool, cleansing honeydew agua fresca spiked with nutrition-packed chia seeds.
"I am always immediately drawn to fresh melon drinks—to me, their cooling flavor is unsurpassed in the refreshing department, which means they're an ideal base for chia frescas."
Honeydew Mint Chia Fresca Recipe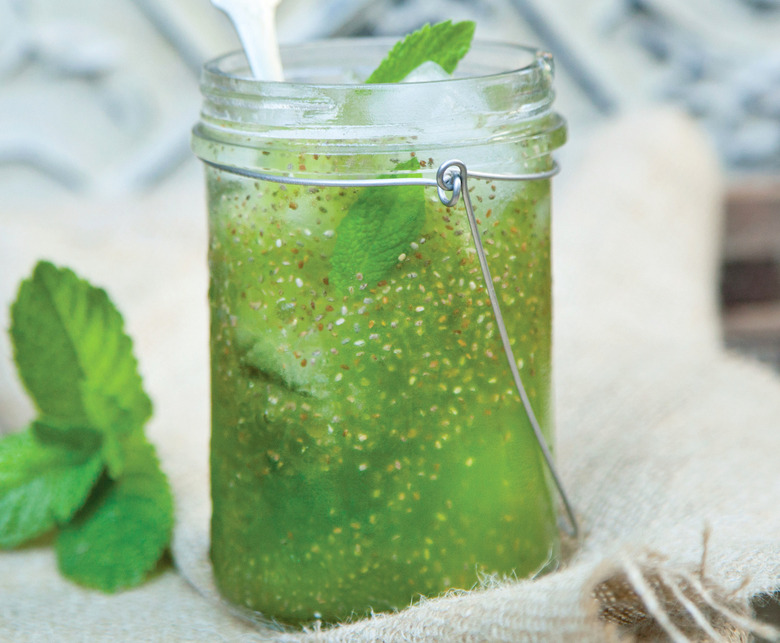 Ingredients
1 honeydew melon
2 cucumbers
2 handfuls fresh mint
1/2 teaspoon wheatgrass powder
2 tablespoons chia seeds
sweetener
Directions
Juice the melon, cucumbers and mint.
Transfer the juice to a quart-sized mason jar or other large container with a lid, add the wheatgrass powder and chia seeds and shake very well.
Taste, and mix in a little stevia (or other sweetener) as desired.
Let sit for 10 minutes to allow the chia seeds to swell, shake vigorously to separate any seed clumps, then let sit for 10 minutes longer.
The mixture will keep for several days refrigerated.
Grapefruit Fennel Juice Recipe
Little Beet's Wake Up Call Juice Recipe
Daily Detox Juice Recipe