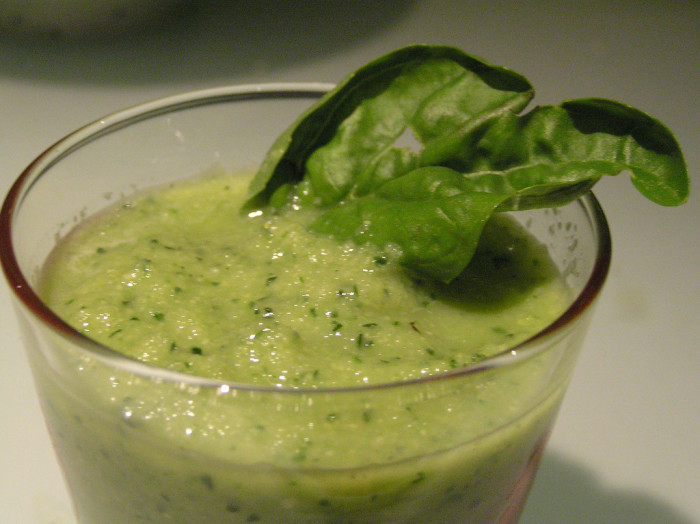 Chilled soups are a delicious way to start of your meal, and they make for great appetizers when throwing a party. They're quick and easy to make, but remember a little goes a long way. This is not a hearty stew that you'd serve a heaping bowl full of. Think shot glasses for a passed hors d'oeuvres, or tasting size cups if you're serving as a starter.
The 7/20: If you have these items in your arsenal, recipes categorized by 7/20 can be made with 7 or fewer additional ingredients in only 20 minutes of active cooking time.
Ingredients
1

honeydew melon, ripe, peeled, seeded and cubed

1/4

cup

mint, fresh

3

tablespoons

lime juice, freshly squeezed

1

tablespoon

honey, *optional, you may choose to skip if your melon is sweet enough

1/2

cup

pineapple juice, if needed to thin out the soup
Directions
In the bowl of a food processor, puree the melon, mint, lime juice and honey until smooth. If it is too thick you can add the pineapple juice.
Chill for at least one hour or overnight. Serve chilled.