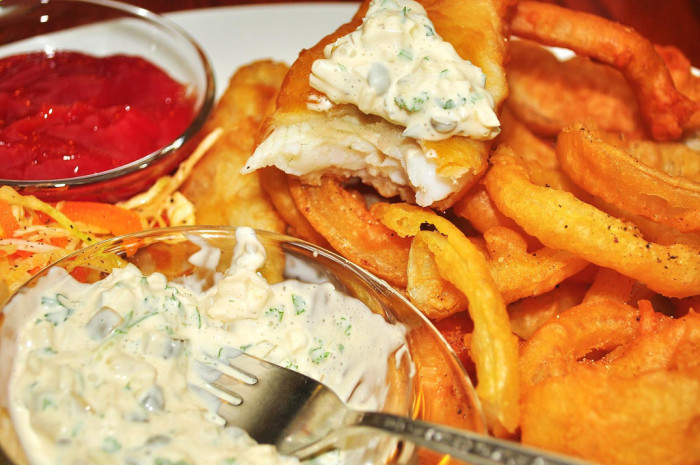 Tartar sauce can be a subjective topic of conversation. We've all started discussions on the humble pickle only to be shut down when someone only likes the sweet or sour variety. You haven't? Well we have, and we don't think it rash to suggest you tailor the kind of pickle you finely chop for this recipe to your particular liking.
This sauce pairs magically with fried fish, like our Catfish Po Boy, but serves as a great sandwich spread to zest up your Turkey Club and provides a tangy dip for any variety of fries. While you're already bent on making homemade tartar sauce, why not whip up a batch of homemade mayo to get the ball rolling?
Ingredients
1/2

cup

mayonnaise

2

tablespoons

sweet or sour pickles, finely chopped

1

tablespoon

onion, finely chopped

1

teaspoon

freshly squeezed lemon juice

pinch of

Salt and pepper
Directions
Combine all ingredients in a small bowl.
Cover and refrigerate until ready to use. Sauce will stay fresh for up to 1 week.