Make Your Own Homemade Oat Milk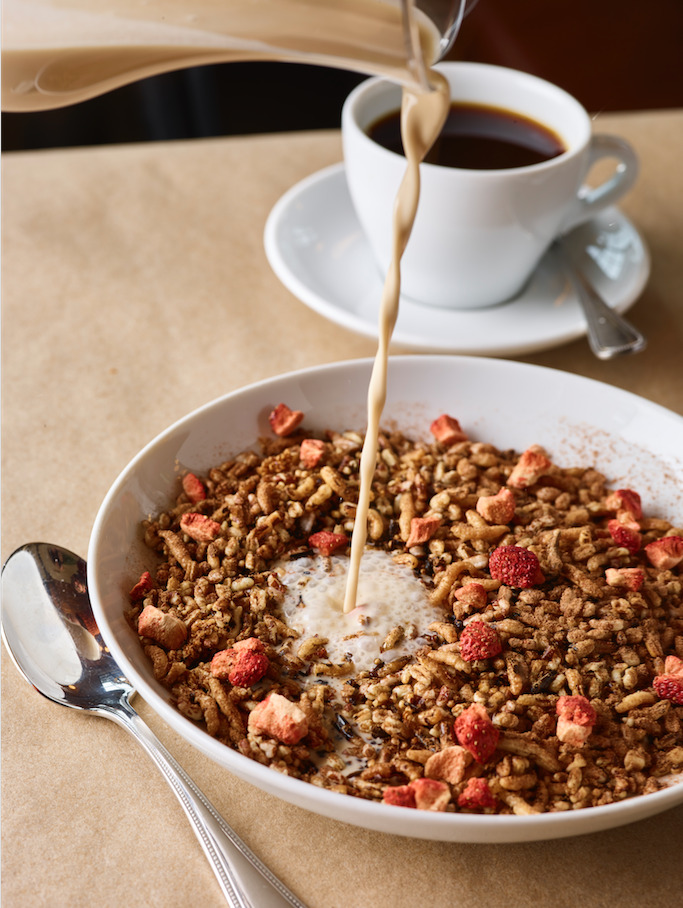 Chef Christina Lecki at the Reynard in Brooklyn's Williamsburg, has taken the oat milk trend into her own hands, making the stuff in-house to go with the restaurant's homemade cereal. Of the dairy-free alternative, Lecki says that it's healthier in some ways than the traditional stuff.
"Oat Milk is heartier than traditional milks, but it's equally as refreshing — it contains more protein than dairy milk, which helps keep you fuller for longer. We are now serving it with our house-made puff cereal, topped with berries and cocoa nibs. I think the added flavors of our Oat Milk give the dish additional dimension — you're not just eating cereal anymore, you're consuming something much more nurturing. Oat Milk isn't too difficult to make either, so you can create it at home to accompany your favorite cereals or granolas, fruits, or in a glass, straight up, for a nice boost."
Make Your Own Homemade Oat Milk
The super trendy oat milk gets fortified and homemade in your very own kitchen.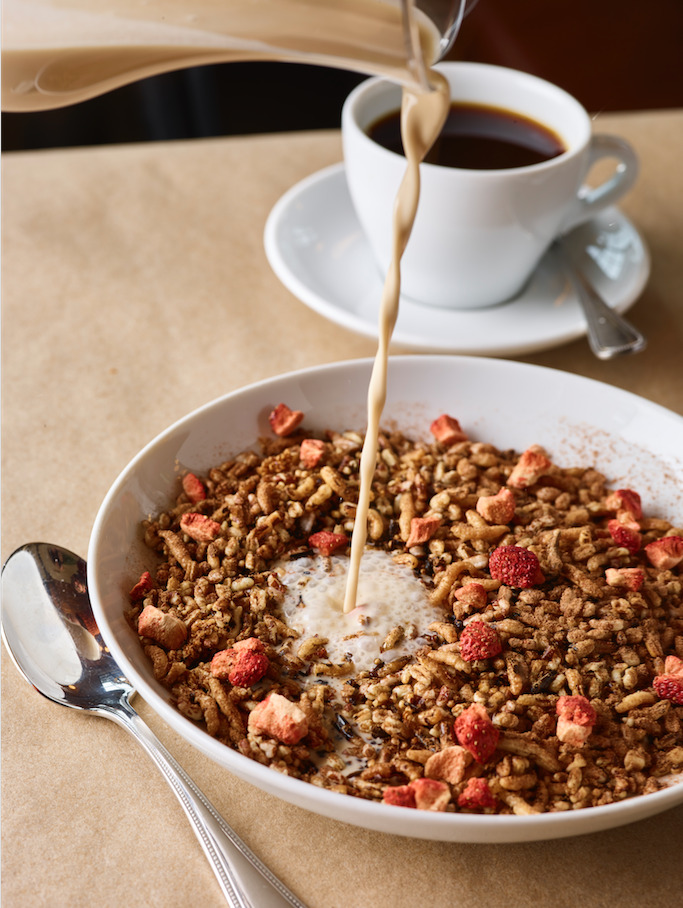 Ingredients
250 grams cracked oats
3,500 grams water
300 grams maple syrup
6 grams salt
Directions
Toast cracked oats at 325 degrees until golden brown, about 15-20 minutes.
Pour toasted oats into a container and cover with water so that water is a full 2 inches higher than the oats.
Let oats sit, refrigerated, for two nights.
Once oats have sat in water for two nights, strain oats. Discard water.
Blend soaked oats in a Vitamix on high, straining once more. Discard thick oat remnants.
Add blended oats to a pot with the 3500g of water.
Heat oat mixture over medium low heat until thickened, stirring occasionally to remove any buildup from the bottom of the pot.
Once oat mixture has thickened, blend with a hand blender until smooth.
Season blended oat mixture with maple syrup and salt.
Any unused oat milk can be stored in an air tight container in the freezer for up to 1 month.