Homemade Burger Buns Recipe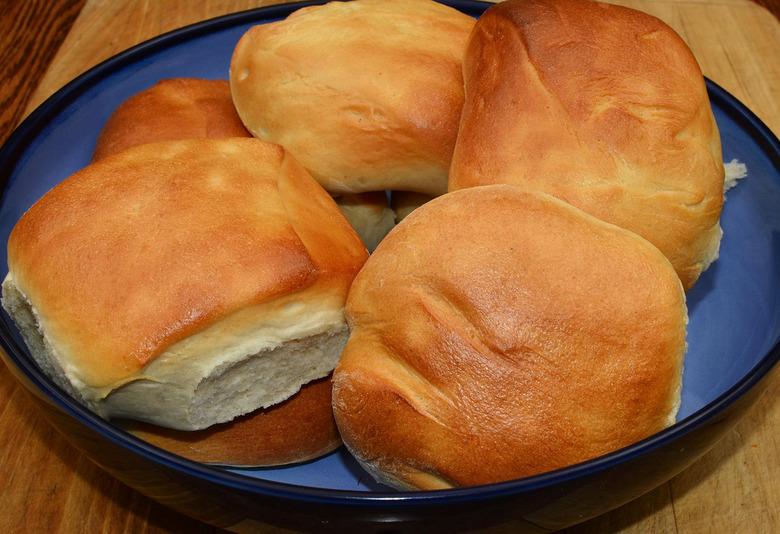 Photo: jeffreyww on Flickr
You could make the most awesomely fatty, ooze-tastic burger cooked precisely to your liking, awash with cheese and topped with every awesome thing one might top a burger with. But if your creation ultimately ends up in one of those squishy white supermarket buns—with the sad little sesame seeds on top that can never aspire to fully contain this burger of your dreams—is it really worth it? No, obviously it's not.
So take the opportunity, while you're constructing the perfect patty, to bake homemade hamburger buns. Besides, it's just about the easiest baking recipe imaginable. Also, talk about some bragging rights.
Between your D.I.Y. burger buns, homemade ketchup and mayo made from scratch, we'd be surprised if people didn't just start inviting themselves over, cases of beer and bags of charcoal in tow. Actually, that sounds pretty good.
Homemade Burger Buns Recipe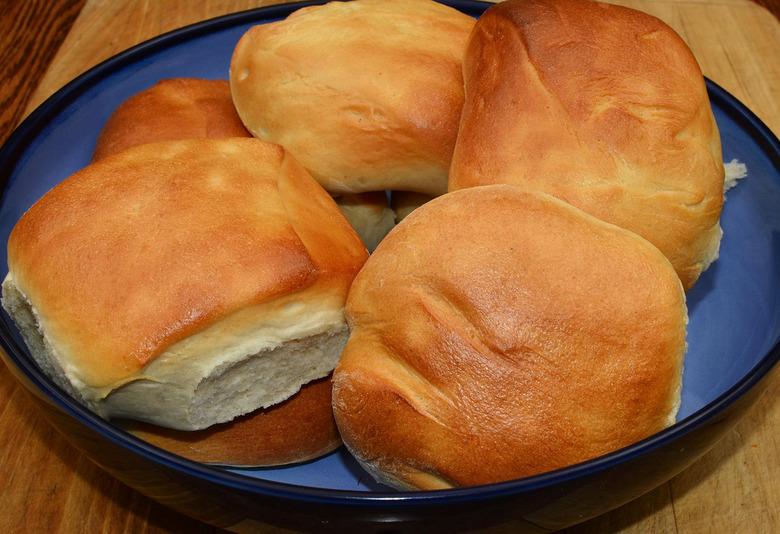 Ingredients
1 cup water
2 tablespoons butter
1 egg
3 1/4 cups unbleached flour
1/4 cup sugar
1 teaspoon salt
1 tablespoon quick-rising yeast
Directions
Combine all ingredients and mix by hand or with a stand mixer fitted with the dough hook, until you have a soft, smooth dough.
Place the dough in a lightly greased bowl, cover with a slightly damp dish towel and allow to rise for 1 hour.
Divide the dough into 8 pieces and shape each piece into a flattened ball.
Place the buns on greased baking sheets, cover completely with a dry dishtowel and let rise for about 45 minutes or until they've puffed up.
Preheat oven to 375°F and bake the buns for 12-15 minutes or until golden brown.
Remove from oven cool buns on a baking rack.
Split and use for burgers or sandwiches.