Havana Daiquiri Recipe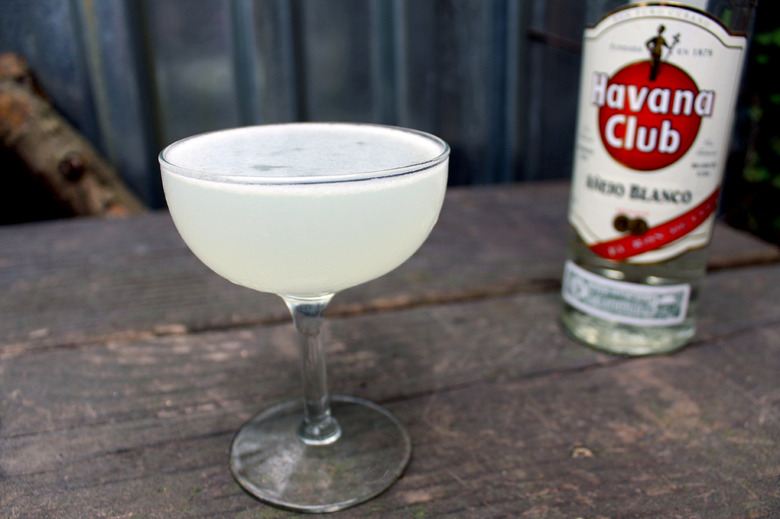 With summer heat waves already in sight, finding an easy, refreshing drink to brighten one's evening can be a top objective. Though there are many options out there, my usual go-to is the Daiquiri: simple, pure, and when made right, it's just about the best thing to sit down to after a hot day. If it was good enough for Hemingway—though his version of the drink has Maraschino instead of sugar, as he was a diabetic—then what more could you expect.
The Daiquiri's three ingredients (rum, lime, sugar) are all exposed in this drink, which can be both very good—and also difficult to achieve that perfect balance.
When the time is right, I like to reach for my stash of Cuban Havana Club, which carries a very unique, slightly smokey nose that sits so well in the drink. Rum making in Cuba has had a long history, and many try to emulate their distilling style, but none hit the mark of the original. Even the name of the Daiquiri itself is said to have originated in Cuba around 1900, where there is a small town outside Santiago of the same name.
If you don't have Cuban rum (it's not legally sold in the States, though you can look for it online or the next time you are out of the country), I'd suggest either Flor de Caña from Nicaragua or Banks 5-Island Rum as delicious substitutes for your Daiquiri. But given the number of rums to choose from on the market, it's really a matter of personal choice. Many also like aged-rum Daiquiris, often combining two different types into a drink to balance both the sweetness and the aromatic characters. Definitely an easy drink to experiment with in endless, delicious combinations, so enjoy!
Havana Daiquiri Recipe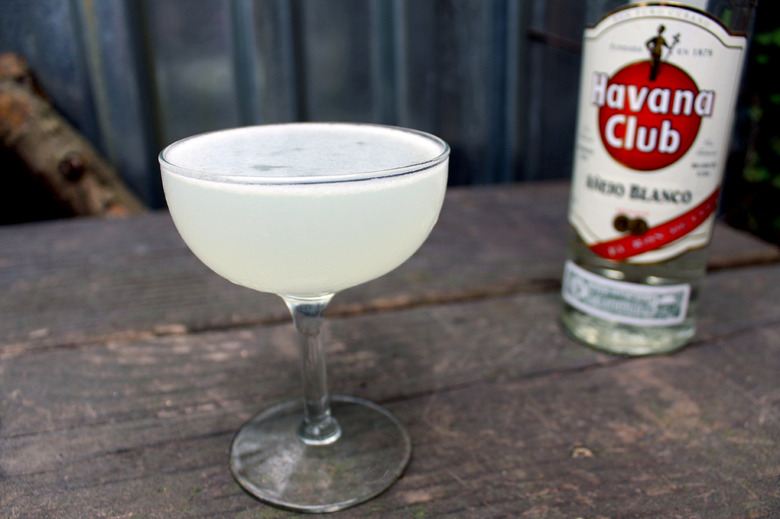 Ingredients
2 ounces rum
1 ounce fresh-squeezed lime juice
3/4 ounces simple syrup
Directions
 Combine ingredients and shake vigorously with ice, shake vigorously for about 10 seconds.
Strain into chilled coupe. Garnish with a lime wheel, if desired, but no garnish is usually needed.