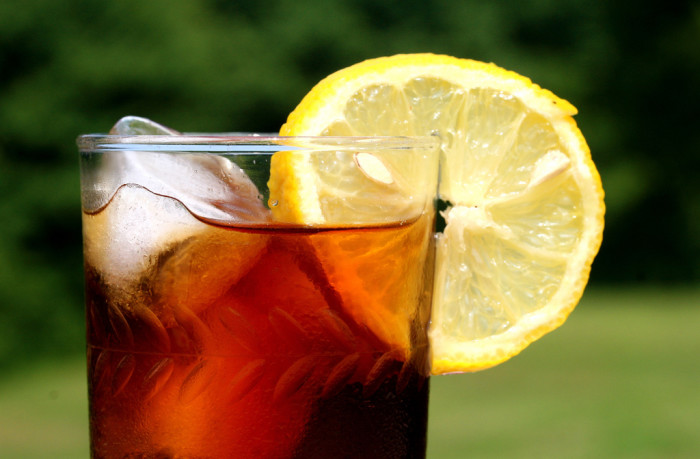 You know the drill, dunk a few teabags in boiling water, let cool, and stick in the fridge. It's summer, so on and so forth. National Iced Tea Month doesn't just have to be about wholesome refreshment, though. It can easily be tweaked in everyone's favor to accommodate a summer indulgence we don't hate at all: Sweet tea vodka. After a couple of these bad boys, we're ready to settle ourselves in a rocking chair on the porch with a shotgun and see where the afternoon takes us.
Note: This recipe works best with Firefly sweet tea vodka, but other brands such as Seagrams make a sweet tea vodka as well.
Ingredients
2

ounces

sweet tea vodka

1/2

ounce

simple syrup

1/2

ounce

fresh-squeezed lemon juice

4

ounces

fresh-brewed iced black tea

lemon wheel
Directions
1. Shake all ingredients together with ice in a cocktail mixer.
2. Strain into a highball glass filled with ice cubes.
3. Garnish with a lemon wheel or mint sprig.