Ham And Cheese Strata Recipe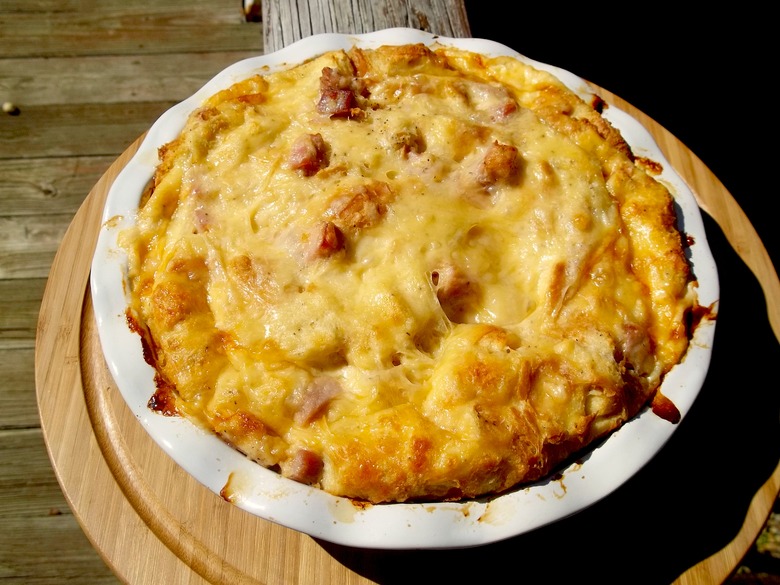 Photo: Naa Ako-Adjei
This combination of stale bread, milk, and eggs is the perfect food to serve for brunch because you can make it the night before. No one needs to know that the only thing you did in the morning was turn on the oven.
What's the difference between a strata and a frittata, you ask? (Hey, that rhymes!) Frittatas are technically slightly easier to make, as they're basically just an open-face omelet with toppings cooked on top. A strata is more of a soufflé or puffed-up casserole, meaning more props for you when you serve it up with some home fries.
Ham And Cheese Strata Recipe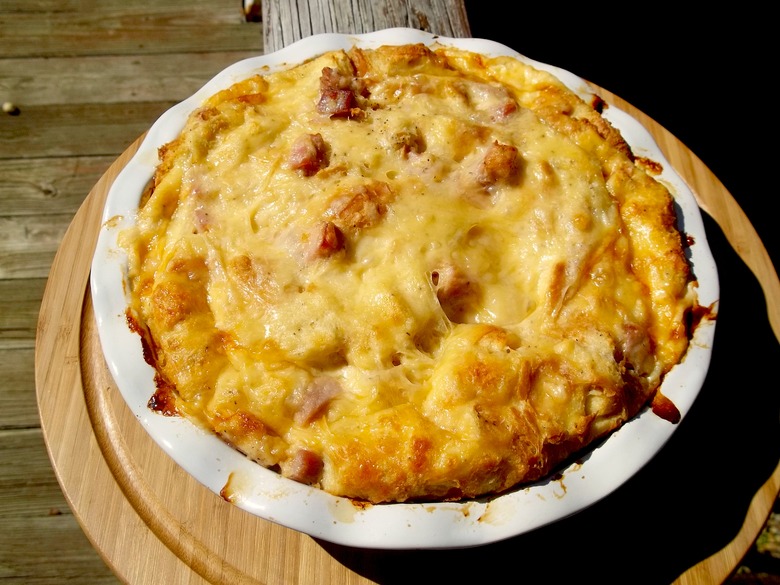 Ingredients
6 eggs
3 cups whole milk
1/2 tsp salt
1/2 teaspoon freshly ground black pepper
1/4 teaspoon freshly grated nutmeg
8 cups day-old French or Italian bread
1/2 pound smoked ham
2 cups Gruyere or your favorite melting cheese
Directions
Generously butter a baking dish.
In a large bowl, whisk together the eggs, milk, salt, pepper, and nutmeg. Pour the egg mixture over the bread and gently mix with a spatula.    
Add half the strata to the baking dish then top with half the cheese. Spoon the remaining strata on top of the gruyere, then add the ham in an even layer and sprinkle the remaining cheese on top.
Let the strata sit for twenty minutes before you bake. You can also refrigerate the strata overnight. Just make sure to let it sit at room temperature for 30 minutes before baking.
Preheat the oven to 350 degrees. Bake the strata uncovered for 45-50 minutes or until golden brown and cooked through. Allow the strata to cool for about 5 minutes before you serve.