Guinness-Dijon Marinade Recipe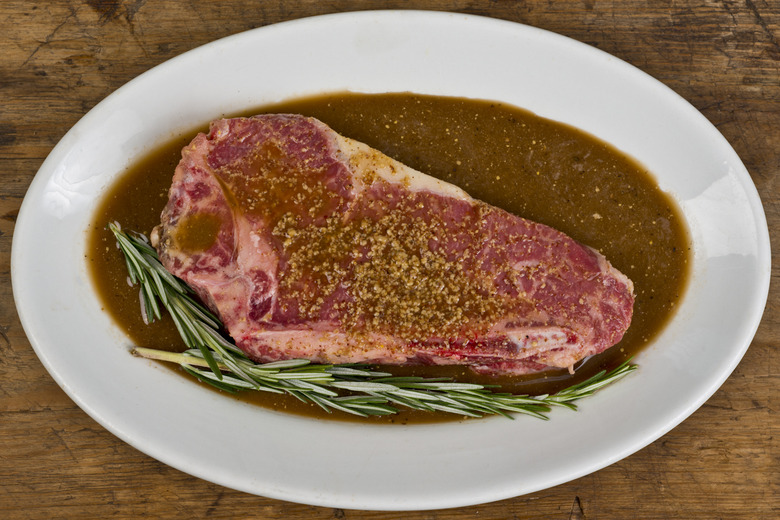 An easy mustard and beer marinade recipe for steak. (Photo: Mark Shaw).
There's no need to overcomplicate marinades. You simply need a tenderizing agent, which can definitely multi-task as a flavoring agent. That's right, Guinness is a double agent. And it also loves mustard. Two cats out of the bag right there.
You can use another stout, but I love Guinness' mellow sweetness and lighter carbonation. It should go without saying that actual step 1 is drinking the other half.
Guinness-Dijon Marinade Recipe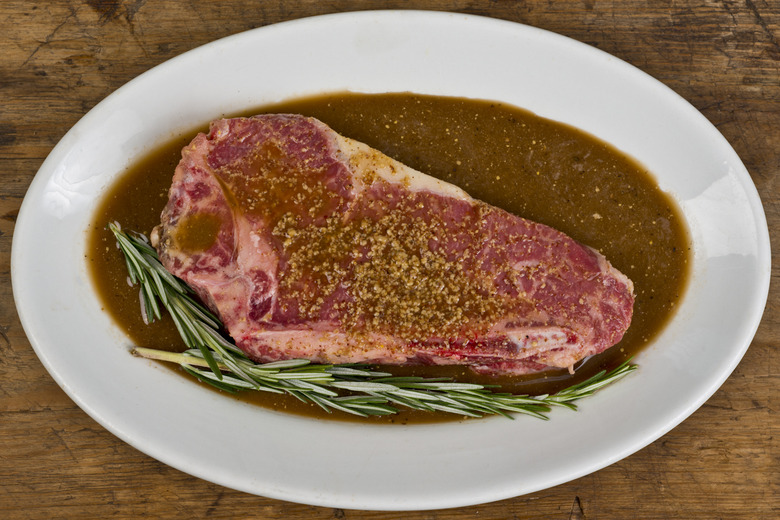 Ingredients
1/2 bottle Guinness
1 tablespoon Dijon mustard
1 tablespoon whole-grain mustard
1 large sprig fresh rosemary
several grinds black pepper
Directions
Whisk all ingredients together in a large bowl and allow to sit, uncovered for 30 minutes. This will allow the rest of the carbonation to settle. 
Pour marinade over steak in a large casserole dish or in a plastic zip-top bag, cover and refrigerate for at least 30 minutes and up to 2 hours, turning once halfway through.
Remove steak from refrigerator and allow to come to room temperature before grilling.