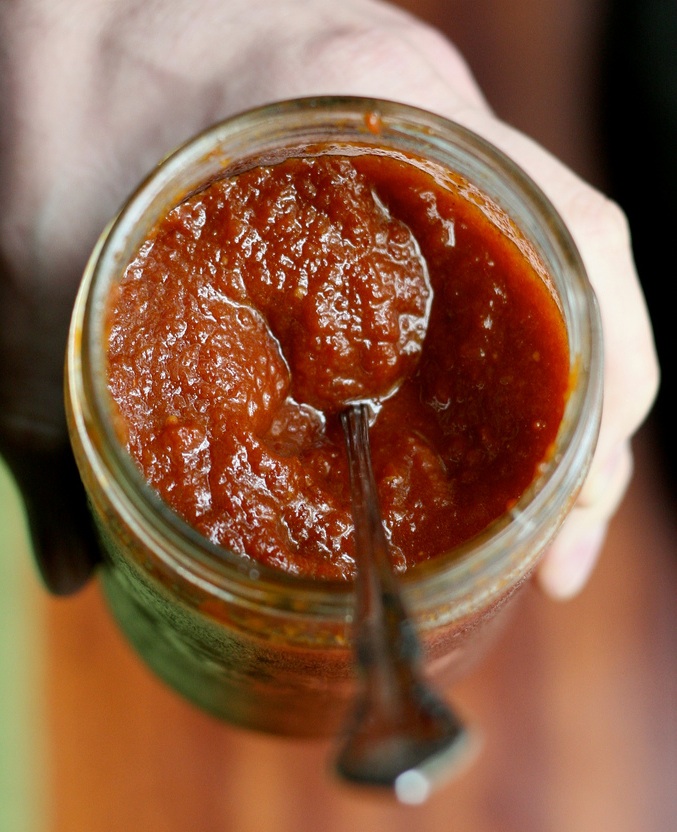 With the mellow sweetness of roasted red peppers, the smoky paprika, and the bite of horseradish, your favorite classic condiment is all grown up. If you're storing this in the fridge, be sure to warn the kids.
The 7/20: If you have these items in your arsenal, recipes categorized by 7/20 can be made with 7 or fewer additional ingredients in only 20 minutes of active cooking time.
Ingredients
1

(7 ounce) jar

roasted red peppers, strained and patted dry

1

cup

ketchup

1/4

cup

Dijon mustard

3

teaspoons

prepared horseradish

2

teaspoons

smoked paprika

1/8

teaspoon

garlic powder

1/4

teaspoon

freshly ground black pepper

1

teaspoon

hot sauce
Directions
Add the red peppers and ketchup to a food processor and puree until smooth. Add the mustard, horseradish, paprika, garlic powder, pepper, and hot sauce and blend until well combined. Using a rubber spatula, transfer to a small bowl and serve.