Grilled Pear, Roast Beef And Blue Cheese Sandwiches Recipe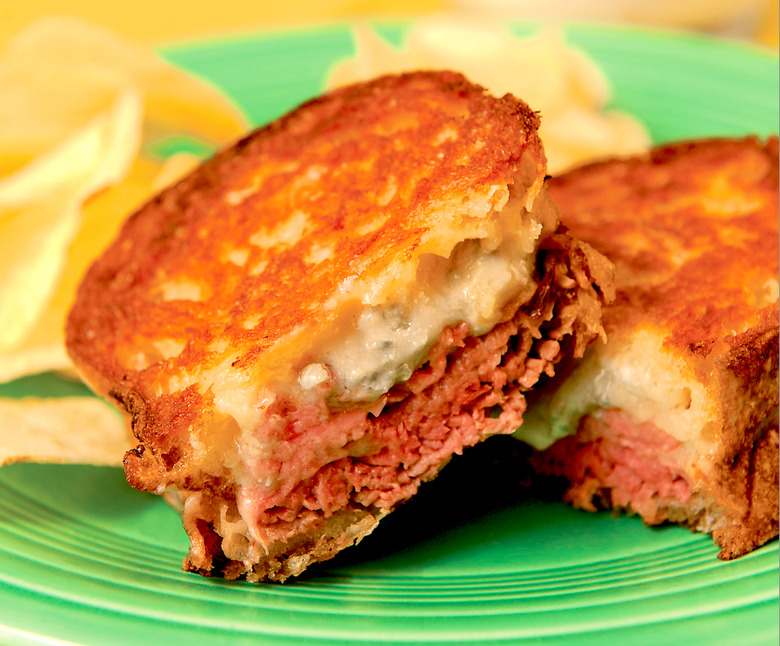 Photo: Ted Axelrod
We may receive a commission on purchases made from links.
Know what's fun? Tweed jackets and gin and tonics. Know what's even more fun? Justifying both with The Preppy Cookbook, a fun little tome of homestyle classics, party snacks, better bar food and the cocktails you need to know how to make if you're going to wear that ascot all over the place. First up, a spiked shrimp cocktail that's even more addictive than it sounds!
With its unique texture from the pear, coupled with the blue cheese, this sandwich offers a hint of autumn and is a nice nibble while watching the game.
Grilled Pear, Roast Beef And Blue Cheese Sandwiches Recipe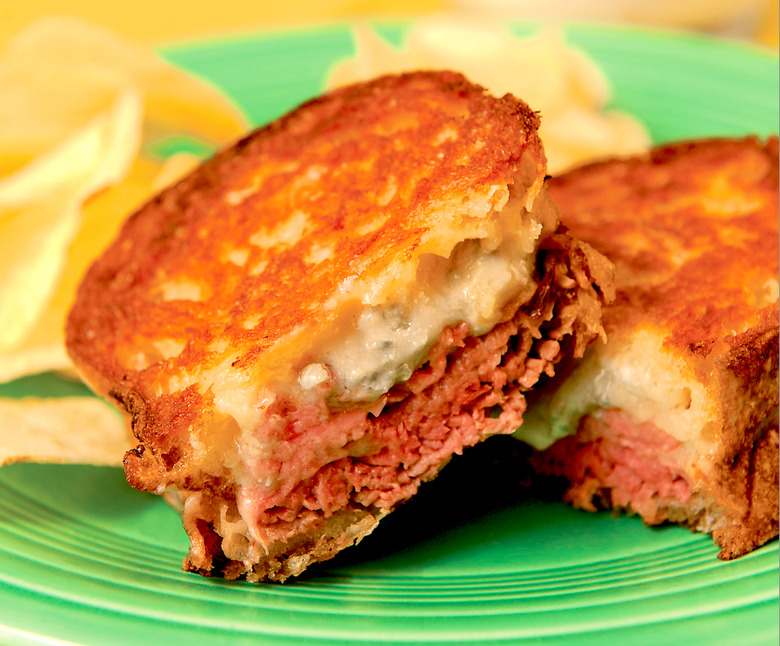 Ingredients
4 slices hearty white bread
6 thin slices rare roast beef
1 ripe pear
3 tablespoons crumbled blue cheese
1 tablespoon mayonnaise
1 tablespoon butter
Directions
On two bread slices, layer the roast beef and the pear slices.
In a small bowl, mash the blue cheese and the mayonnaise with a fork. Spread the blue cheese mixture onto the remaining 2 bread slices, and place, blue cheese side down, onto the roast beef and pear slices.
Spread the outside of each sandwich with butter. Place in a cold sauté pan on the stovetop over medium heat and cook for about 3 minutes, until golden brown. Flip the sandwiches and cook about 3 minutes more, until the other side is golden brown.
Cut the sandwiches in half and serve.
Fried Green Tomato Sandwiches With Bacon And Chutney Recipe
Italian Grilled Pork Sandwiches Recipe
Grilled Tuna Sandwiches Recipe