Grilled Corn Pesto Macaroni Salad Recipe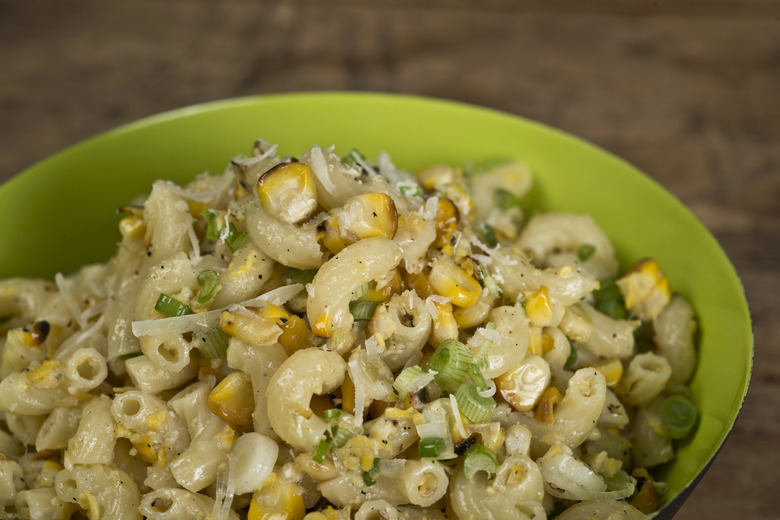 Photo: Mark Shaw
I love making different kinds of pesto — I mean it doesn't mean "basil," it means "paste." That's a pretty solid blank canvas right there. I make it with different herbs and emulsifiers for a new twist every time. I've also found that most kinds of pesto make great macaroni salad with a little mayo as a binder, which is convenient because although this marks the end of Macaroni Salad Week, macaroni salad season is only just beginning. I'm gearing up for a long, prosperous summer of corn with this grilled corn pesto recipe. Tossed with pasta, it's the perfect side for your picnic or barbecue.
For a semi-Mexican variation, add chili powder, lime juice and crumbled cotija to taste.
Grilled Corn Pesto Macaroni Salad Recipe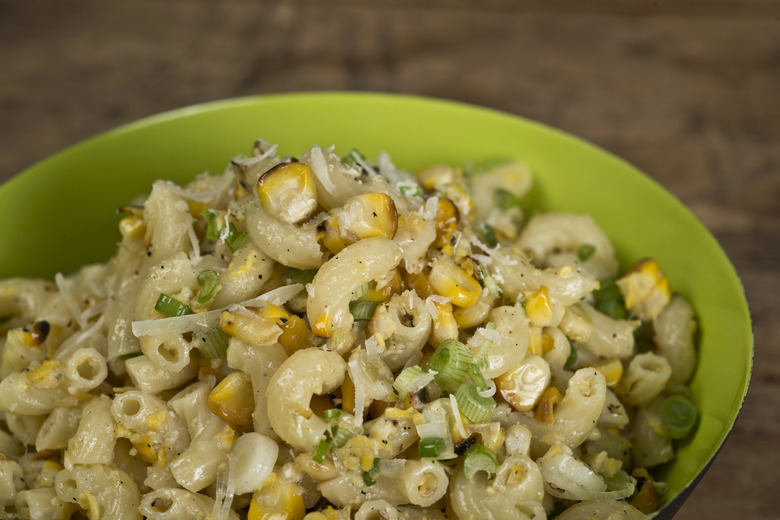 Ingredients
4 ears corn
4 scallions white and light green parts only
1/2 cup pine nuts
1 cup Parmesan cheese
1 cup good quality extra virgin olive oil
1 pound macaroni
1/2 cup mayonnaise
Directions
Follow our easy instructions for grilled corn on the cob, allow to cool and cut kernels off the cob.
Transfer half the corn, half the scallions and all the pine nuts and parmesan cheese to a blender or food processor and pulse lightly to break up ingredients.
Begin adding olive oil in a slow drizzle, and continue pulsing until you have a coarse paste.
Transfer contents of blender to a large bowl, add the rest of the corn and scallions and mix well. Add salt and pepper to taste.
Cook macaroni according to package directions, drain well and add to bowl with corn pesto and mayonnaise.
Toss to coat, and refrigerate until ready to serve.