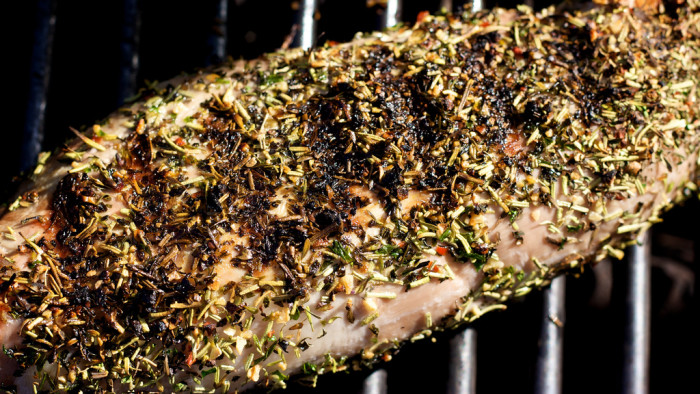 If you like Greek food you'll want to sprinkle this on everything from sandwiches to steamed fish to steak. A mix of herbs like oregano and mint with spices like cinnamon adds a blast of flavor to even the simplest slice of pizza. Stir into olive oil as a dip for bread or drizzle on a salad. You'll be glad you did.
The 7/20: If you have these items in your arsenal, recipes categorized by 7/20 can be made with 7 or fewer additional ingredients in only 20 minutes of active cooking time.
Ingredients
4

teaspoons

dried oregano

4

teaspoons

dried mint

2

teaspoons

dried thyme

2

teaspoons

ground cinnamon

1

teaspoon

freshly ground black pepper

1/2

teaspoon

ground nutmeg

2

teaspoons

kosher salt
Directions
Mix together all the spices to combine. This blend can be stored in an airtight container in a cool, dry place for up to a month, or frozen in an airtight bag for up to 6 months.