Grapefruit Fennel Juice Recipe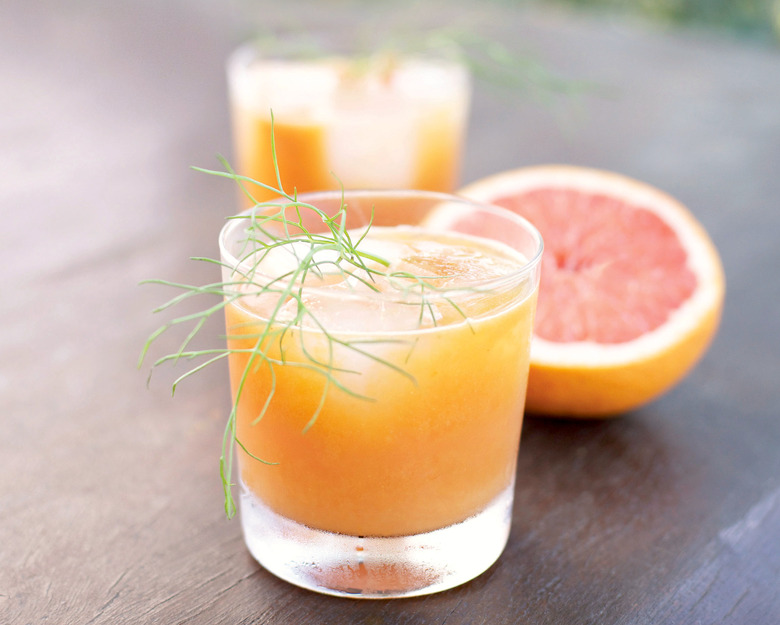 We may receive a commission on purchases made from links.
Good juicing takes more than tossing a bunch of produce in an extractor and hoping the resulting liquid is palatable. Take charge of your glass with Julie Morris' Superfood Juices. Her tried-and-true blends are as delicious as they are packed with vitamins and antioxidants. Start off with a sweet, tangy grapefruit fennel juice. 
There's a sophistication to this delicate and well-balanced blend, despite its simplicity. You can always juice the green fennel fronds in addition to the bulb, but I've omitted them here to keep the pink color of the juice as vibrant as possible; I like to keep a couple fennel bulbs on hand and use the fronds as a delicate garnish.
Grapefruit Fennel Juice Recipe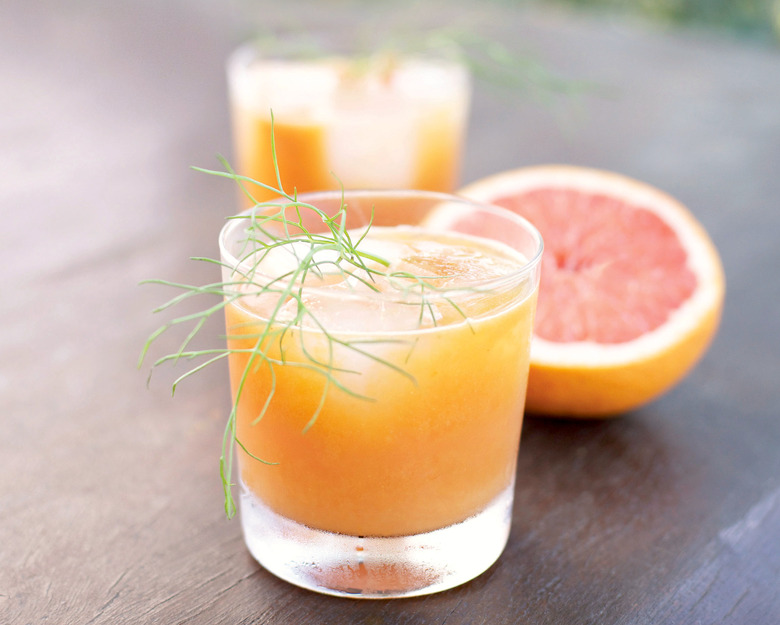 Ingredients
2 pink grapefruits
1 fennel bulb
1 tablespoon sea buckthorn berry juice
sweetener
Directions
Juice the grapefruit and fennel, then stir in the sea buckthorn berry juice.
Taste and add stevia or sweetener of choice if desired.
SupaDupa Greens Juice Recipe
Spicy Bloody Mary Mix Recipe
Daily Detox Juice Recipe