Go Greek: Grape Molasses Cake Recipe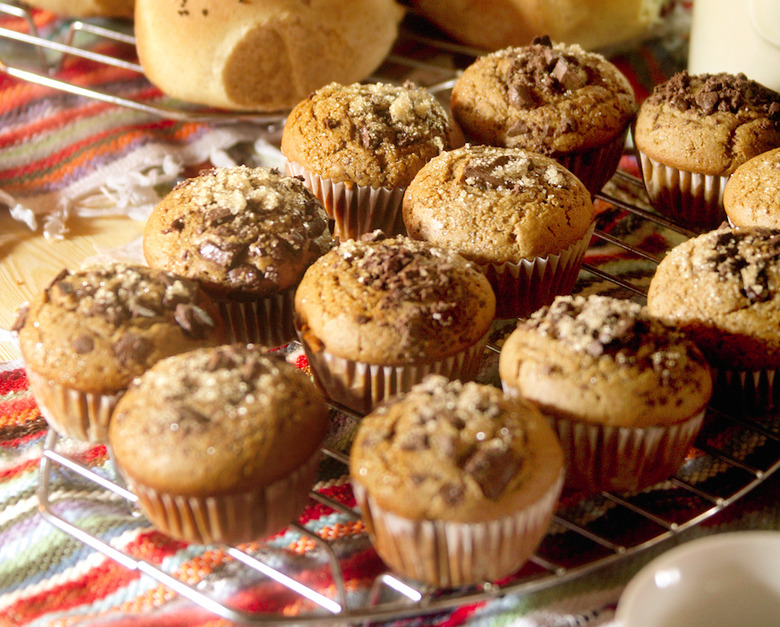 Photo: Vassillis Stenos
We may receive a commission on purchases made from links.
If it's Greek food you're craving, columnist, critic, author and restaurant consultant Diane Kochilas should be among the first names that come to mind. She recently enlightened us on the use of petimezi, an ancient sweetener made from fermented grape molasses and loaned us her recipe for petimezopita from one of the many, many cookbooks she's written.
It's funny how recipes travel. Petimezopita is a cake I've been making for years, waiting anxiously every September for a supply of petimezi (grape molasses) from friends on Ikaria who make wine and go to the trouble to take the must, clarify it and boil it down to syrup. One afternoon while I was visiting my friend Eleni, whose husband makes wine on a large and gorgeous estate in Pygi in the center of the island, she served us chocolate petimezopita cupcakes, of all things, and said, "You know, I used your recipe!" So, here is my recipe, reworked with Eleni's twist, to make something modern out of something utterly traditional and old-world.
The petimezi has a subtle sweetness, nowhere near as cloying as either honey or sugar. The result is a dense, dark cake that is moist and faintly reminiscent of the smell of grapes as they ferment.
Go Greek: Grape Molasses Cake Recipe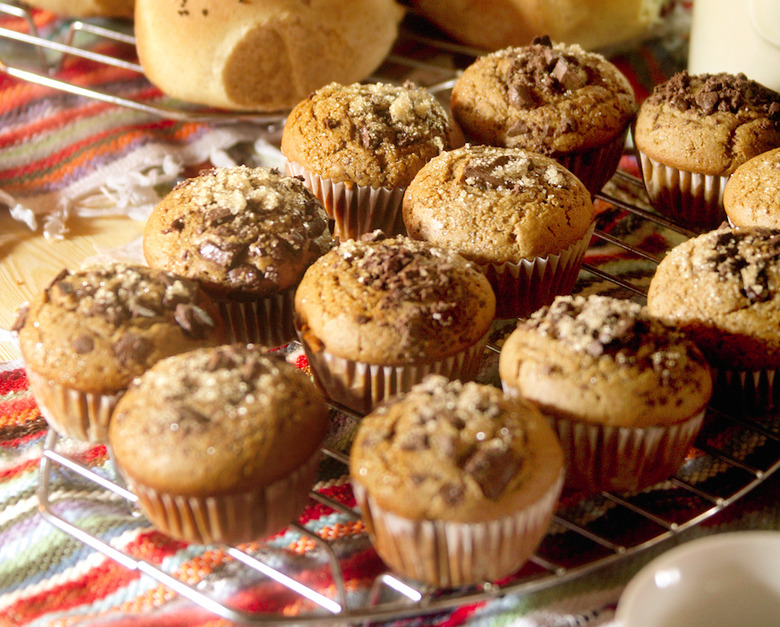 Ingredients
1 cup water
1 cinnamon stick
5 whole cloves
1 cup Greek extra virgin olive oil
6 tablespoons brown sugar
1 1/2 cups petimezi (grape molasses)
grated peel and juice of 2 large oranges
1/4 cup Greek tsipouro
1 teaspoon baking soda
5 - 6 cups all purpose flour
1 cup dark chocolate chips
2 tablespoons granulated sugar
1/2 cup sesame seeds
Directions
Preheat the oven to 350°F.
Lightly oil a 12-inch springform pan or 12 cups of a muffin tin.
In a small pot, combine the water, cinnamon stick and cloves and bring to a boil over medium heat.
Turn off the heat and let the spices steep for 15 minutes. Strain.
In a stand mixer fitted with the whisk attachment, whip the olive oil and brown sugar together until fluffy.
Add the spice water, petimezi, orange peel and tsipouro (or ouzo or grappa). Mix well.
Dissolve the baking soda in the orange juice and stir into the petimezi mixture.
Sift 5 cups of flour into a medium bowl. Gently whisk the flour into the petimezi mixture. If the batter is loose, add a little more flour.
Stir in the chocolate chips, if using and scrape the batter into the springform or muffin cups. Toss the granulated sugar and sesame seeds together and sprinkle over the cake.
Bake until a toothpick inserted in the center comes out clean, 50 minutes for the cake, 40 to 45 minutes for the cupcakes.
Serve the cake as is, or with a bit of petimezi or chocolate syrup drizzled over or around it. Serve the cupcakes, if making, the same way. Petimezopita is delicious with vanilla ice cream, too.
Blueberry Beer Cake Recipe
Pecan And Pear Upside-Down Cake Recipe
Chocolate Cake With Green Tea Recipe