Ginger Fried Rice Recipe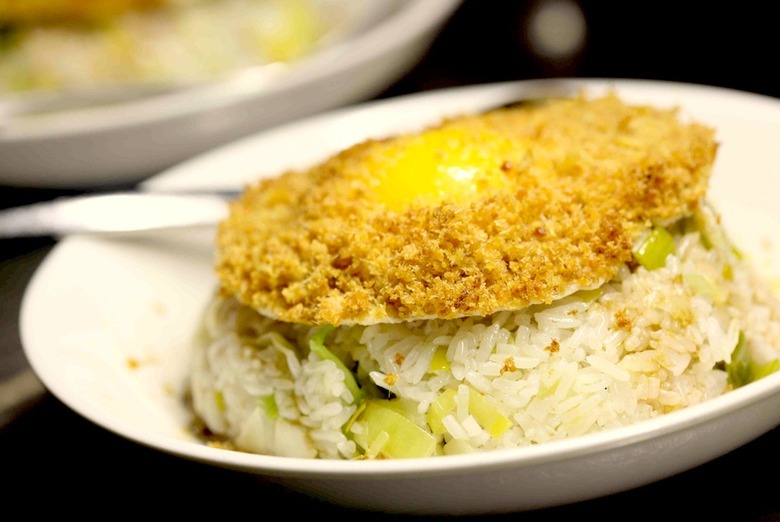 Photo: Syndicate Media Group
Get familiar with this easy yet sophisticated ginger fried rice recipe from Anthony Ricco, Chef de Cuisine at Jean-Georges Vongerichten's Spice Market. Topped with garlic and ginger-crusted fried (dragon) eggs, fried rice has never looked so fierce.
Ginger Fried Rice Recipe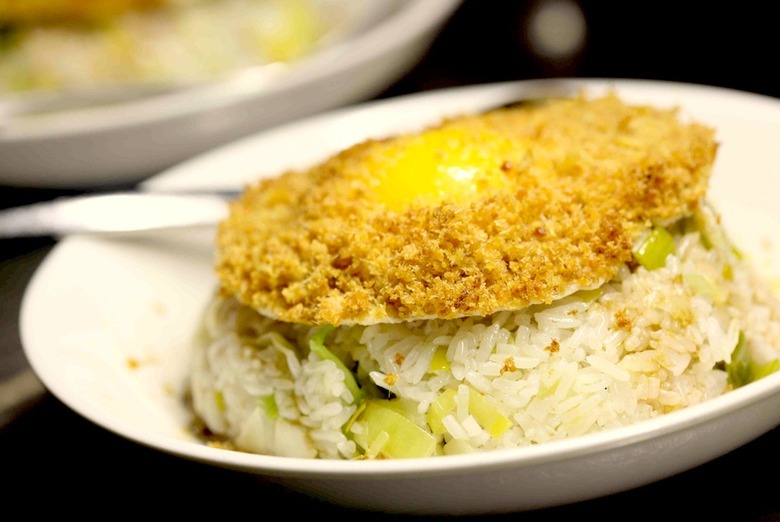 Ingredients
1/2 cup peanut oil
2 tablespoons garlic
2 tablespoons fresh ginger root
salt
2 cups leeks
4 cups day-old cooked rice (preferably jasmine)
4 large eggs
2 teaspoons sesame oil
4 teaspoons soy sauce
Directions
In a large skillet, heat 1/4 cup oil over medium heat. Add garlic and ginger and cook, stirring occasionally, until crisp and brown. With a slotted spoon, transfer to paper towels and salt lightly.
Reduce heat under skillet to medium-low and add 2 tablespoons oil and leeks. Cook about 10 minutes, stirring occasionally, until very tender but not browned. Season lightly with salt.
Raise heat to medium and add rice. Cook, stirring well, until heated through. Season to taste with salt.
In a nonstick skillet, fry eggs in remaining oil, sunny-side-up, until edges are set but yolk is still runny.
Divide rice among four dishes. Top each with an egg and drizzle with 1/2 teaspoon sesame oil and 1 teaspoon soy sauce. Sprinkle crisped garlic and ginger over everything and serve.