Gin & Thyme Cocktail Recipe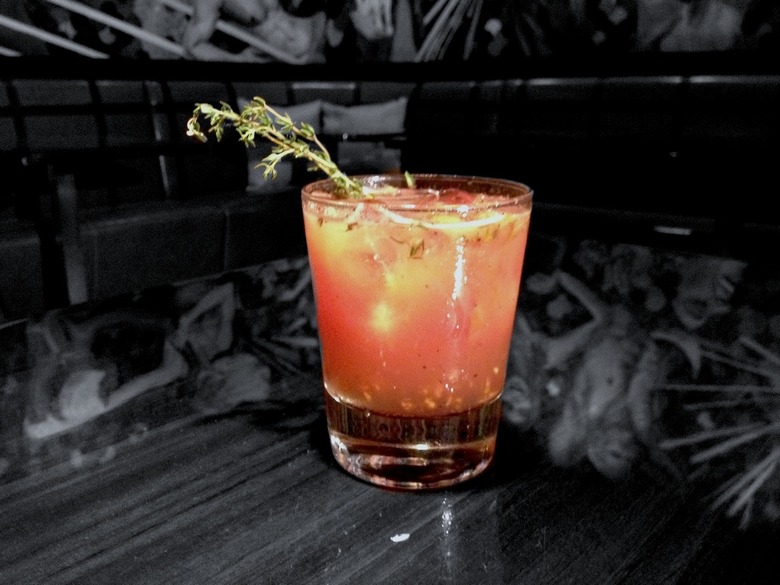 From NYC gastropub Pounds and Ounces comes the Gin & Thyme cockail Bloody Mary that's not so much bloody as...full of gin and perfect for brunch. With this subtle fresh tomato and grassy thyme infusion, you may not get the (technical) whole serving of vegetables a real Bloody Mary can boast. But hey, more room for gin.
Gin & Thyme Cocktail Recipe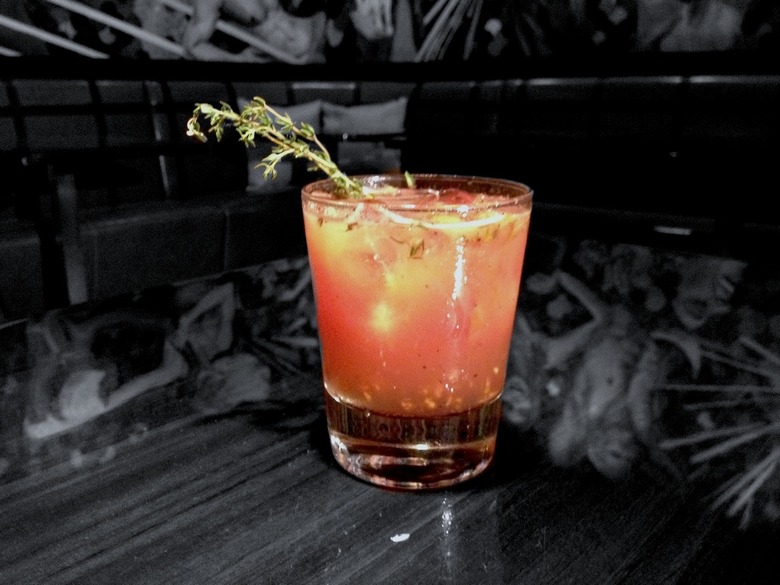 Ingredients
2 ounces Dorothy Parker gin
4 cherry tomatoes
1 sprig fresh thyme
1/2 ounce fresh lime juice
Directions
Muddle tomatoes, thyme, and lime juice in a shaker.
Add gin and shake with ice.
Strain into a chilled martini glass and garnish with a halved tomato and thyme sprig.