Gin Rickey Recipe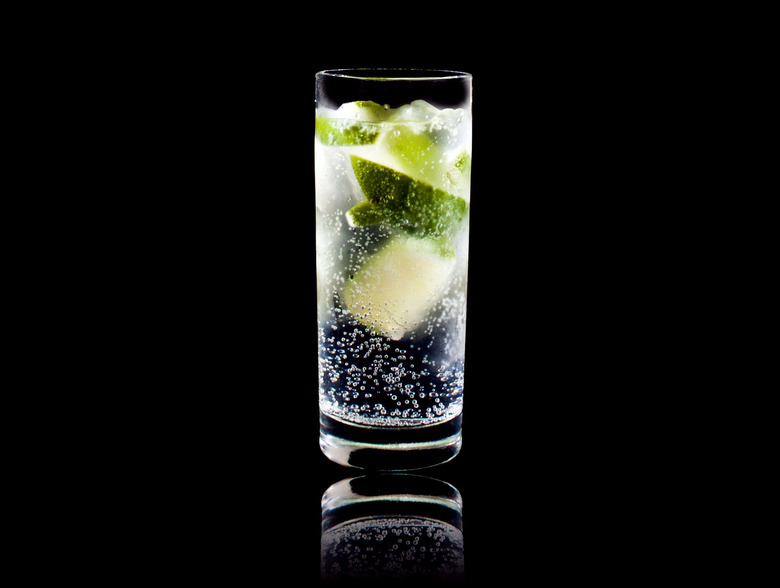 Bartenders have long known the importance of applying carbonation to a drink, but it is a rarely discussed topic in comparison to other aspects of the bar like spirits, ice, technique and so on. More recently, however, as bartenders increasingly analyze the composition of their drinks, a higher focus on bubbles has also taken wind.
At the Manhattan Cocktail Classic back in May, Perrier brought together some of the top minds in cocktails for a discussion on carbonation, highlighting the nuances that we often experience in a drink, but might not necessarily be aware of. London's Tony Conigliaro, someone who pays a lot of attention to the psychology of taste, noted that bubbles are a vehicle to release aromas from the drink to our nose, and yes, size matters.
Differing carbonation levels mean different sizes of bubbles, so while club soda (or seltzer) has larger, more abrasive bubbles, a water such as Perrier and S.Pellegrino offers more delicate approach and release of aromas from the cocktail, along with subtle minerality, which can play a factor in the drink. Regular soda water, whether from a bottle or tap, is still the most widely used, but as Little Branch's Karin Stanley puts it, "people are so specific about what vodka they choose at a bar, why not which water they put in their drink?"
Of course, summer is prime for tall, cooler-style drinks, almost always topped with soda in a highball glass. One of the first of this style of drink from the 19th century was the Rickey, and though a vodka-soda is still probably the top requested beverage in many bars, a Rickey is in essence the equivalent crowd-pleaser in bars that focus on craft cocktails.
Being one of the easiest drinks to modify (changing the base to vodka and adding ginger makes this drink a Moscow Mule, and with gin and lemon, it would be a Tom Collins), it's only the ice, tall glass and bubbles that remain constant. However, it seems now that even finding an alternative to soda in one's cocktail can help make the difference in creating a great drink.
Gin Rickey Recipe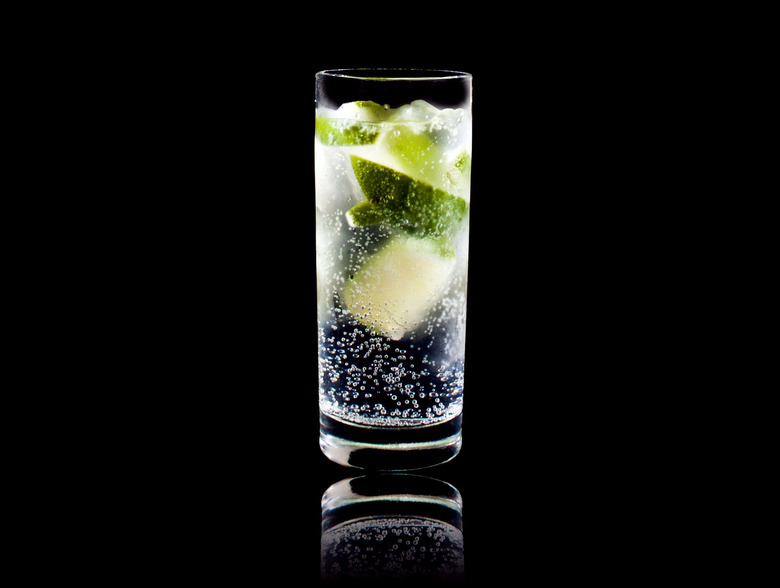 Ingredients
2 ounces Gin
1 ounce lime juice
3/4 ounce simple syrup
Directions
Shake ingredients and strain into a Collins glass.
Top with Perrier or S.Pellegrino. Garnish with a lime wedge.
Also consider adding absinthe rinse to the glass and a mint garnish for what would then be a Tritter's Rickey.