Frozen Lime Pie Ice Pops Recipe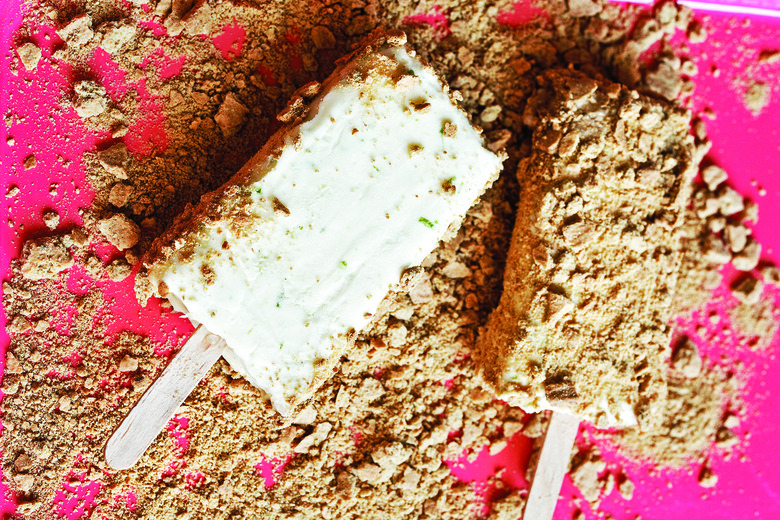 Photo credit: Ed Anderson © 2011
These paletas (Latin ice pops) are quick to make. The only effort is in squeezing the limes, and it's worth it. Don't use that bottled stuff or the flavor will suffer. Lime pie isn't a typical paleta flavor, but the pie itself is popular. I wanted to make it into a paleta, and the result is a creamy, lip-smacking frozen treat.
Frozen Lime Pie Ice Pops Recipe
Servings
8
to 10 ice pops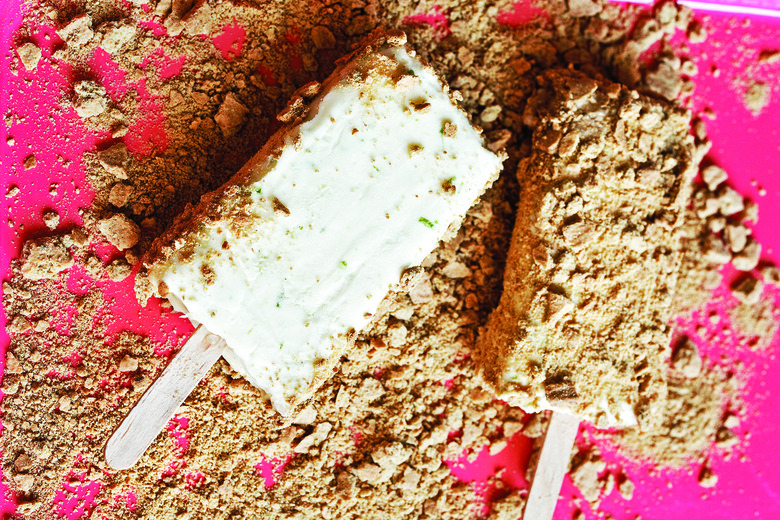 Ingredients
1 (14-ounce) can sweetened condensed milk
1 cup half-and-half
3/4 cup freshly squeezed lime juice (about 4 large limes)
2 teaspoons lime zest
pinch of salt
3 cups coarsely crushed Maria cookies
Directions
Put the sweetened condensed milk, half-and-half, lime juice, lime zest, and salt in a bowl and whisk until thoroughly combined.
If using conventional molds, divide the mixture among the molds, snap on the lid, and freeze until solid, about 5 hours. If using glasses or other unconventional molds, freeze until the pops are beginning to set (1½ to 2 hours), then insert the sticks and freeze until solid, 4 to 5 hours. If using an instant ice pop maker, follow the manufacturer's instructions.
Spread the graham cracker pieces on a large plate. Unmold the paletas and press each side into the graham crackers, coating completely.