Fried Yardbird Recipe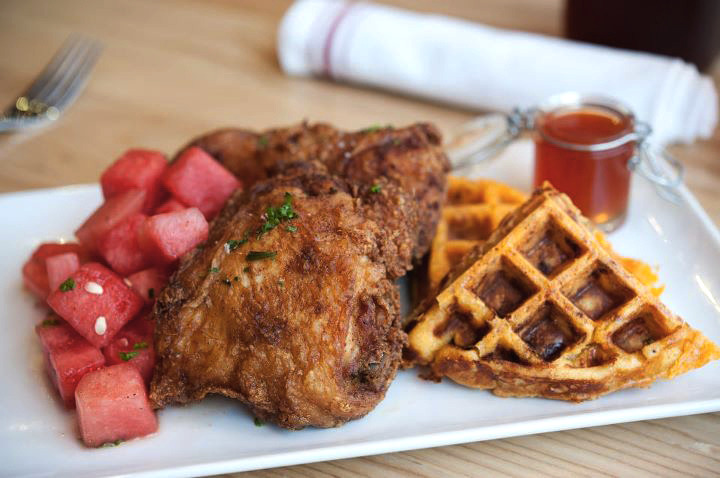 Jeff McInnis is Executive Chef and co-owner of Miami's Yardbird Southern Table and Bar. His fried chicken — better known as yardbird — is a legendary experience 150 years in the making. He was cool enough to loan us the recipe. "Using a good quality free-range bird always makes the difference if you're going to brine it properly," he says. "I like Ashley Farms Naked Bird. Look for a chicken with no water added."
Fried Yardbird Recipe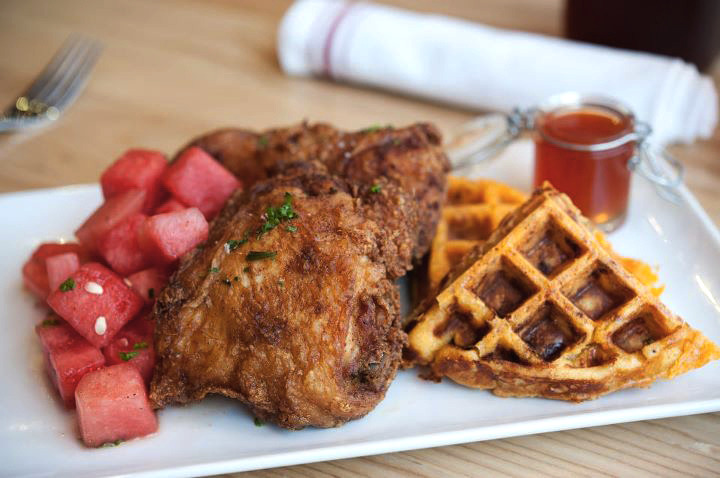 Ingredients
1 1/4 quarts water
3/4 cup sugar
3/4 cup salt
1 1/4 quarts ice water
5 tablespoons paprika
5 tablespoons cayenne
1 tablespoon ground black pepper
2 tablespoons granulated garlic
2 tablespoons granulated onion
1 1/4 quarts all-purpose flour
2 tablespoons plus one teaspoon granulated garlic
5 teaspoons granulated onion
1 teaspoon paprika
1 teaspoon cayenne
1 1/2 teaspoons ground black pepper
16 pieces chicken (two whole chickens cut into 8 pieces)
vegetable shortening or lard
Directions
Place the water (not the ice water), sugar, salt and spices in a pot and bring to simmer over medium heat for 5-6 minutes.
Whisk to ensure that all spices and sugar has dissolved completely. Remove from heat and combine with ice water to chill. Let chill to at least 40 degrees.
Place the cut chicken in a container and pour the cold liquid brine over the chicken.
Chill in refrigerator for 24 hours.
Mix all spices and flour well.
Remove the chicken pieces from the brine and dredge in the seasoned flour.
Place the shortening in a 12-inch cast iron pan and melt slowly. The goal is to have the shortening about ½ inch up the side of the pan. 
Heat the shortening over low heat until it reaches 325 degrees. Use a candy thermometer to regulate the temperature.
Place the 4 larger breasts in skin side down along with the thighs. Fry adjusting the flame to maintain the 325 degrees. after 8 minutes flip the pieces over. Fry for another 6 minutes. Remove from oil and let sit on a rack or paper towels.
Stick the thickest pieces with a meat thermometer. The chicken must reach 165 degrees. Season lightly with a pinch of sea salt.
Place the wings and drums in the oil, making sure to maintain 325 degrees, and fry these about 5 minutes on one side, then flip and fry another 4 minutes.
Check internal temperature again looking for 165 degrees. season with a pinch of sea salt and serve.