French Yogurt Cake Recipe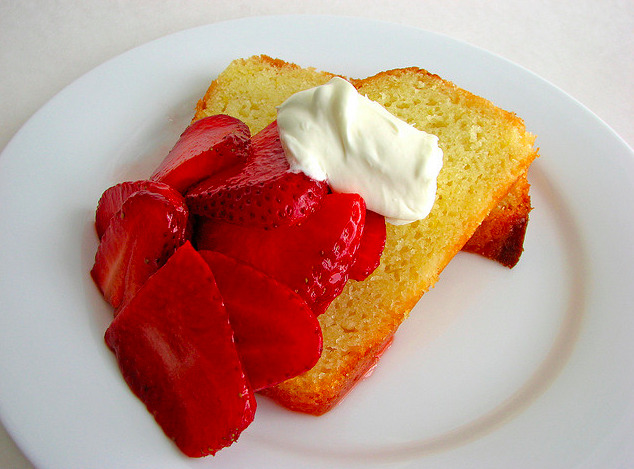 Photo: pastrystudio on Flickr
Just when you thought you couldn't possibly do any more with Greek yogurt during FR's Greek Yogurt Month, in comes this delicious yogurt cake. When added into cake batter, yogurt makes for a moist, airy cake, and gives it a mild tart quality that naturally cuts through the sweetness. This classic French cake, gâteau au yaourt, is easy to throw together, I learned to bake this cake as a child in my grandmother's kitchen.
Till this day, I can barely bake, so if I could do it then, you can do it with your eyes shut. The dessert is popular all over France, although versions do exit in other Mediterranean countries. I like to have a thick slice for breakfast, with some fresh figs or strawberries and a dollop of cream. Bon appétit!
French Yogurt Cake Recipe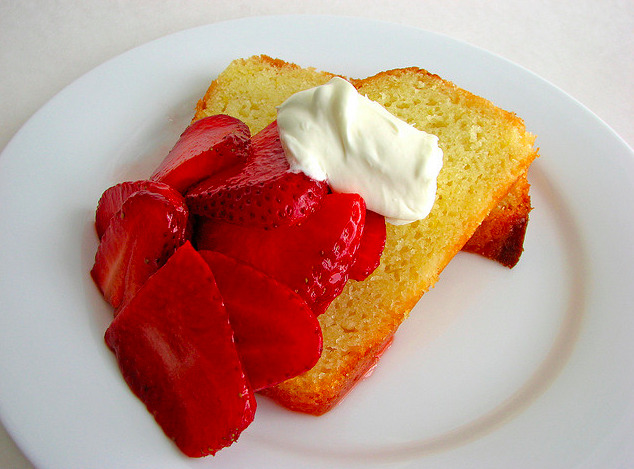 Ingredients
1 1/2 cups Greek yogurt
1/2 cup olive oil
1 cup sugar
1/2 pod fresh vanilla bean
2 1/4 cup flour
2 tablespoons baking powder
1 teaspoon baking soda
pinch of salt
2 teaspoons lemon zest
Directions
Heat the oven to 340°F. Grease a 9-inch springform pan with a light coat of oil, and line the bottom with parchment.
Whisk together the yogurt, sugar, olive oil, eggs, vanilla, and lemon zest. Add the flour, baking powder, soda, and salt and stir till you cannot see any more lumps. Be careful not to overstir, or you will end up with a tough cake. 
Pour the batter into the cake pan and bake for one hour.
Let the cake cool before removing in from the pan.
Serve the cake warm or at room temperature, as a dessert of for breakfast with a side of fresh fruit. It will keep for several days.