Fraternité Punch Recipe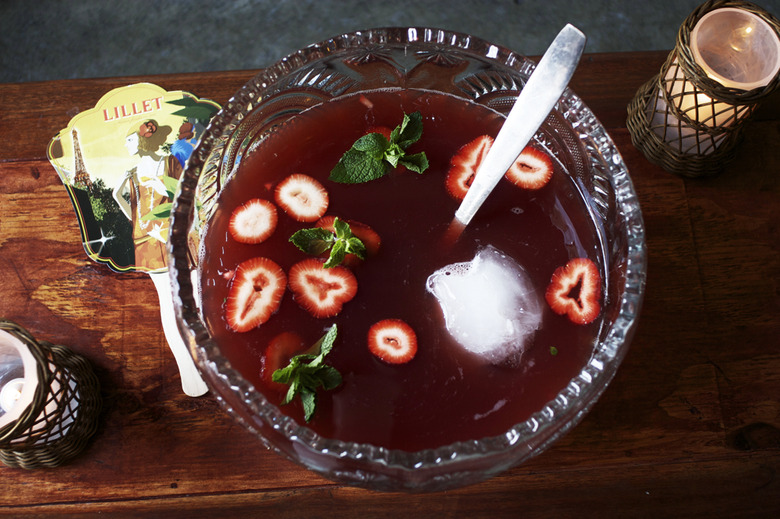 James Bond Punch
For a summery drink with a dash of the dashing, try Lillet. In Casino Royale (1966), Bond famously adds a splash of the citrus-y French aperitif to his dry martini. Made with Bordeaux wine (white or red — Lillet comes both ways) and orange liqueur, it's sweet and sour, helped along by the bitter pin prick of quinine. (Talk that the recipe no longer includes quinine is a myth. The recipe was standardized in 1986, but the quinine remained.) Served cold, it's perfect straight. In a cocktail, it's like a twist of lemon — just the thing to liven up an everyday drink.
First brewed in 1872, Lillet became truly hip in Jazz-age France, when tipplers facing a 1915 absinthe ban switched to Lillet's bitter bite. Brits like Bond took to mixing it with their gin in place of vermouth.
Bond's original martini is three measures of gin (Gordon's, if you please), one of vodka, and a half-measure of Lillet. He called it Vesper, after a girl, of course. The company's resident mixologist recommended I try something a bit frillier: equal parts Lillet Blanc, Hendrick's gin, calvados, pear liquor and lemon juice, garnished with a bay leaf. Complicated, but delicious. The bay leaf adds an unexpected earthy astringency—don't skip it.
If you want to really impress, go for the Fraternité Punch.
Fraternité Punch Recipe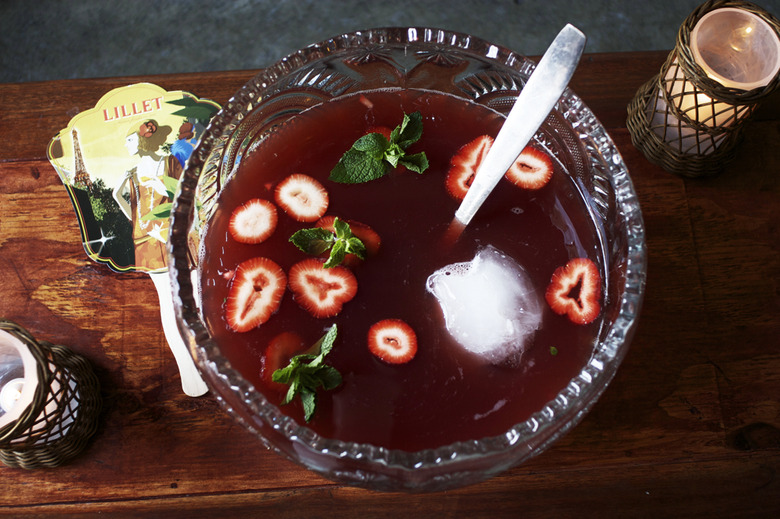 Ingredients
3 ounces Lillet Blanc
3 ounces Lillet Rouge
1 ounce cognac
3 ounces strawberry syrup
1 1/2 ounces freshly squeezed lemon juice
4 ounces chilled Rooibos tea
4 ounces Champagne
Directions