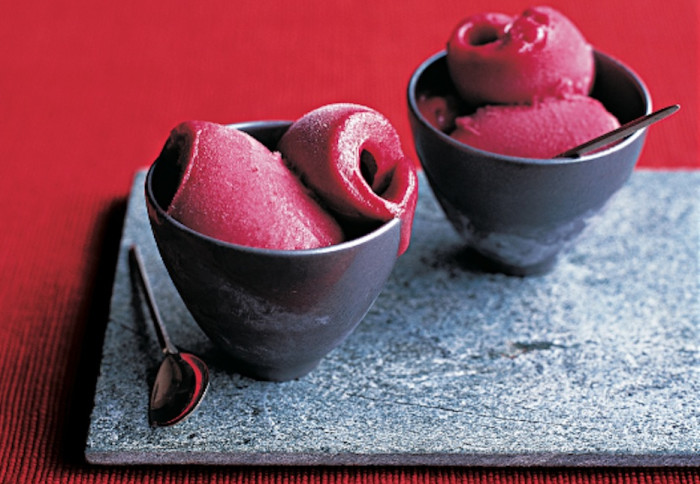 A great-colored sorbet, and perfect for using up ripe plums. I've used five-spice but star anise works equally well; I would also use orange rind in place of lemon. Try adding a scoop to a glass of chilled champagne!
Ingredients
1

pound

ripe plums

3/4

cup

red wine

3/4

cup plus 2 tablespoons

superfine sugar

2/3

cup

water

2

teaspoons

Chinese five-spice powder

1

cinnamon stick

3

strips

lemon zest, removed with a vegetable peeler
Directions
Halve the plums, discard the pits and place in a saucepan with all the remaining ingredients.
Cook over mediumheat, stirring occasionally, for 25 minutes or until the plums have broken down.
Discard the cinnamon stick and lemon zest, purée until smooth, then pass through a sieve.
Let cool then refrigerate, covered, for at least 1 hour or overnight. Churn in an ice-cream maker, following the manufacturer's instructions.
More frozen dessert recipes on Food Republic: