Fig-Stuffed Pork Roast Recipe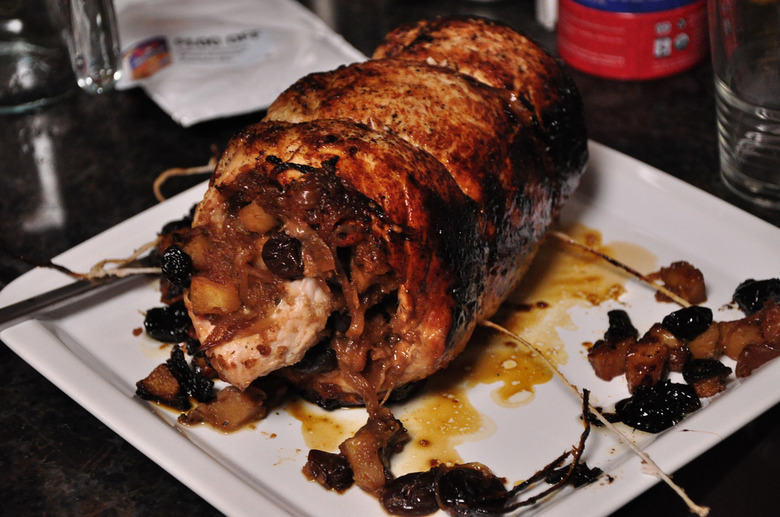 Photo: kittenlogic on Flickr
A stuffed roast is always impressive when sliced, but this one is nuts! Literally. Almonds, lots of figs and couscous. You can stuff this roast up to two days ahead of time and keep it in the refrigerator until you're ready to cook. Then simply place it in the oven about two hours before you want to serve it.
The 7/20: If you have these items in your arsenal, recipes categorized by 7/20 can be made with 7 or fewer additional ingredients in only 20 minutes of active cooking time.
Fig-Stuffed Pork Roast Recipe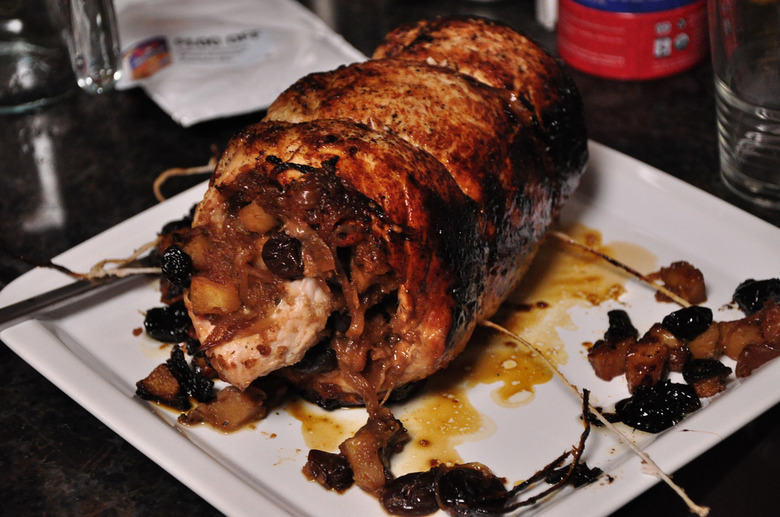 Ingredients
10 almonds
6 ripe figs
1 cup couscous
2 sprigs parsley
1 tablespoon salt
2 teaspoons ground cinnamon
3 pounds pork loin
1/2 cup maple syrup
1/2 cup unsalted butter
Directions
Preheat oven to 350°F.
Combine the figs, couscous, parsley, almonds in a bowl.
Rub the cinnamon and salt inside and outside the pork. Place the couscous mixture on one side of the pork shoulder and fold over the other side. Truss (tie around the pork) tightly with butcher's twine, taking care not to rip the pork but making the string tight enough to hold the pork together. Transfer the pork to a roasting pan.
Mix together the maple syrup and butter and brush over the pork.
Roast the pork in the oven, brushing with the glaze every 30 minutes throughout cooking. Cook until an instant-read thermometer inserted into the center of the roast reaches 145°F, about 2 hours.
Remove from the oven and let rest for 15 minutes. Slice the pork and serve.