Fennel, Artichoke And Potato Tagine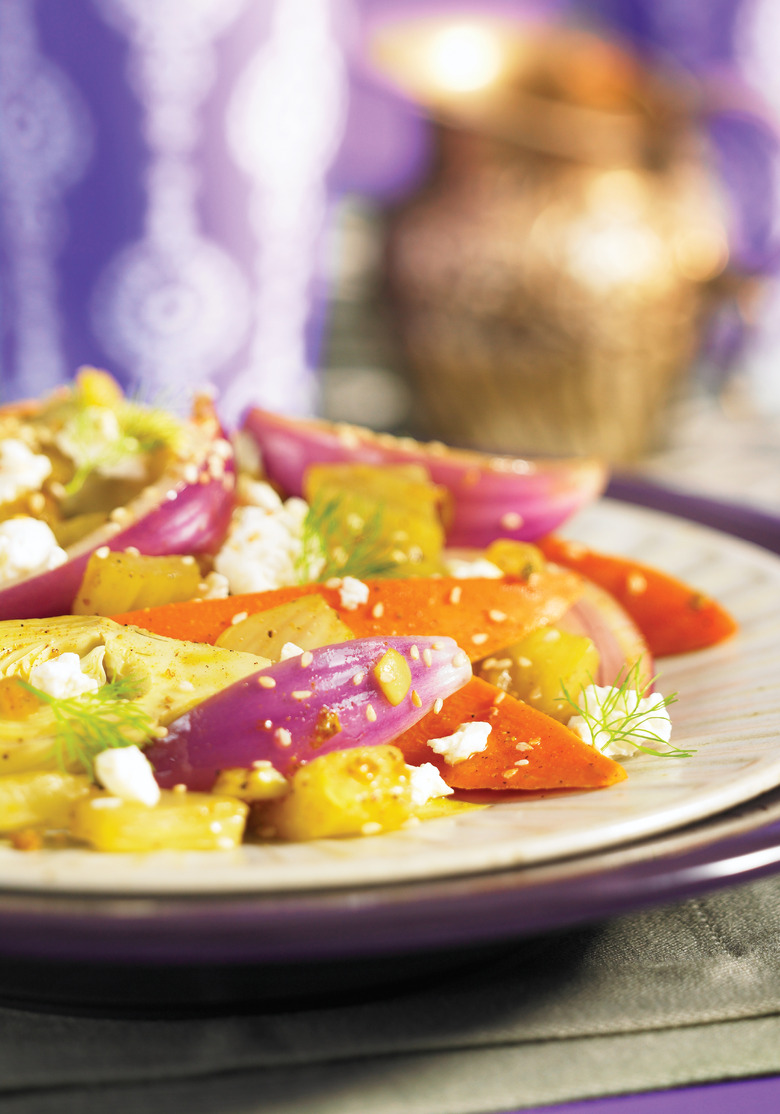 Photo: Colin Erricson
The anise flavor of the fennel bulb is mild and adds a hint of licorice to the delicately seasoned vegetables in this dish. Feta cheese adds a delicious tangy note while boosting the protein content. Make this delicious, healthy vegetarian dish as an entree or a side any weeknight when you're strapped for time.
Fennel, Artichoke And Potato Tagine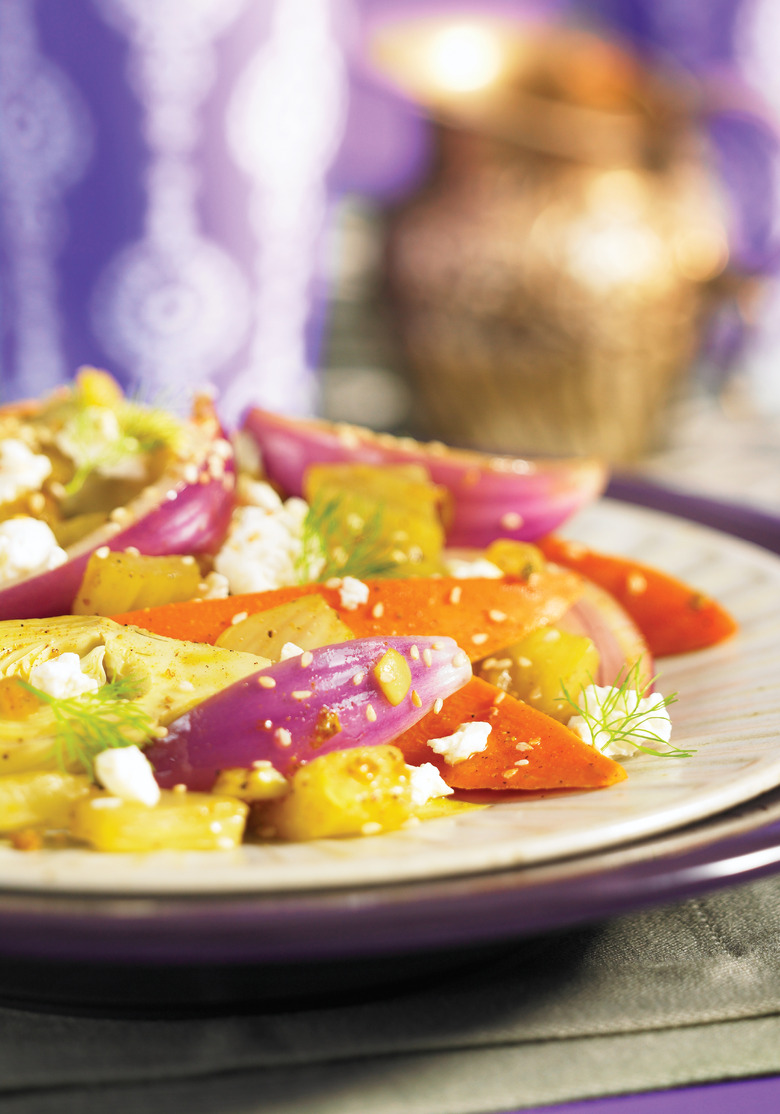 Ingredients
3 tablespoons avocado or olive oil
2 red onions
2 cloves garlic
1 slice candied ginger
1 tablespoon Middle Eastern or Moroccan spice blend
1 large sweet potato
2 cups fennel bulb
1 14-ounce can artichoke hearts
1 cup Feta cheese
1/2 cup sesame seeds
Directions
In the bottom of a flameproof tagine or large heavy pan, heat oil over medium heat. Add red onions, garlic, ginger and spice blend and cook, stirring, for 5 minutes.
Add sweet potato, fennel and artichokes. Cover with tagine lid, reduce heat to low and simmer, stirring occasionally, for 15 to 20 minutes or until vegetables are tender.
Toss vegetables with feta cheese. Garnish with sesame seeds.