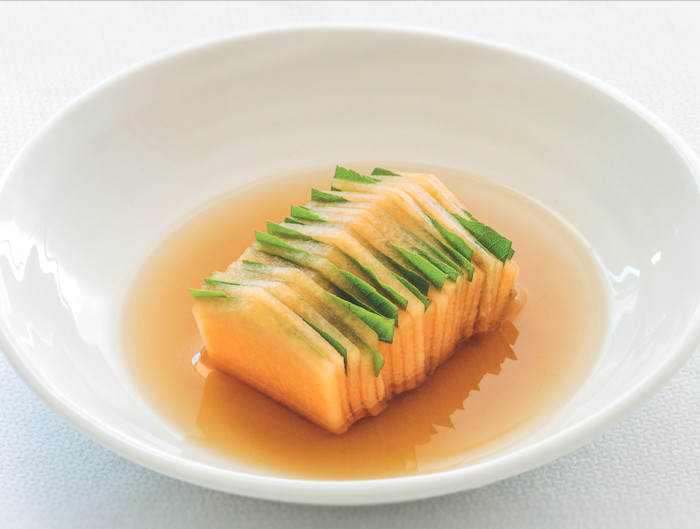 From three-Michelin-starred chef Gérald Passedat comes Flavors From the French Mediterranean, an ode to the bounty of the lush region he calls home. Enjoy 80 of Passedat's finest recipes, all easy enough for home cooks to pull off in their own kitchen. From the traditional French to the multiethnic, shellfish to root vegetables and bright, flavor-packed desserts, there's something in this tome for every lover of French cuisine.

Reprinted with permission from Flavors from the French Mediterranean
Ingredients
2/3

cup

water

3/4

cup

sugar

1

small bunch

fresh verbena

4

teaspoons

Sichuan peppercorns

2

Cavaillon melons, or other orange-flesh melons, such as cantaloupe
Directions
For the melon
Heat the water and sugar in a small saucepan until the sugar dissolves. Bring to a boil, remove from the heat, and add the verbena and the peppercorns. Cover the pan and allow to infuse for 20 minutes.

Strain the infusion and reserve. Discard the peppercorns, reserving the verbena leaves for garnishing.

Peel the melons and discard the seeds. Cut the flesh into thin slices and shape them into rectangles.

Place the rectangles side by side and upright in a serving dish. Cut each verbena leaf in two, and insert a half leaf between each rectangle of melon.

Serve with the infusion poured around the melon.