Fancy Dessert: Black Truffle Panna Cotta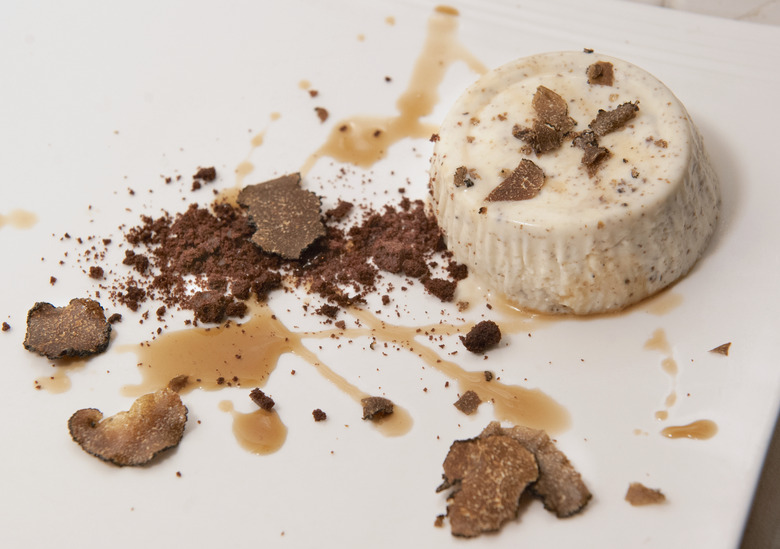 Listen up: truffles aren't just for fancy pasta, pizza and risotto. Far from it. Take a leaf out of Chicago-based Piccolo Sogno chef Tony Priolo's recipe book and whip up the simplest extra-luxurious dessert ever. Panna cotta, an Italian gelatin and cream-based dessert, takes wonderfully to any flavor you want to infuse into it. Sure, there's your standard vanilla, cocoa or fresh seasonal fruit, but drop in a generous pinch of saffron threads or even black truffle in this case, and watch this creamy crowd-pleaser take on new life.
Fancy Dessert: Black Truffle Panna Cotta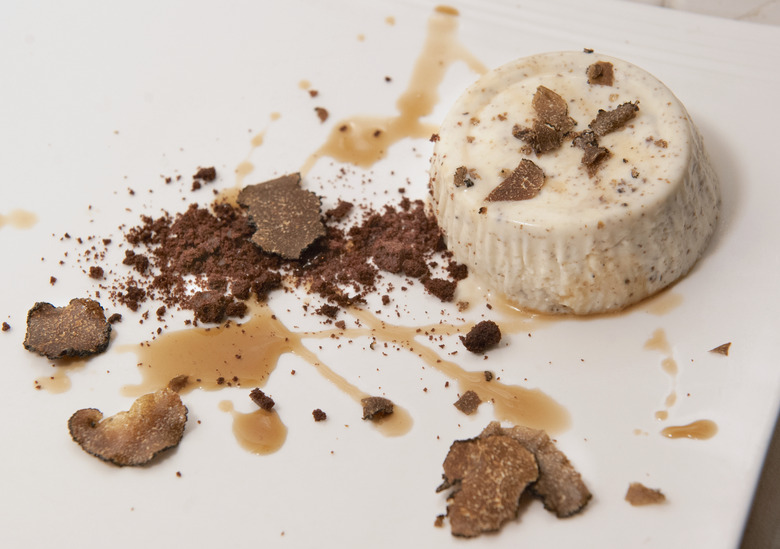 Ingredients
2 cups heavy cream
1 cup whole milk
1 vanilla bean split
3/4 cup powdered sugar
2 tablespoon black truffles
6 grams gelatin
1/4 cup truffle honey
Directions
In a large pot, combine the milk, cream and vanilla bean, then stir in powdered sugar.
Bring mixture to a boil, then remove from heat, add gelatin and chopped truffle and stir until dissolved.
Pour into desired molds, chill overnight and serve with a drizzle of truffle honey.