Essential Eggplant: How To Make Moutabal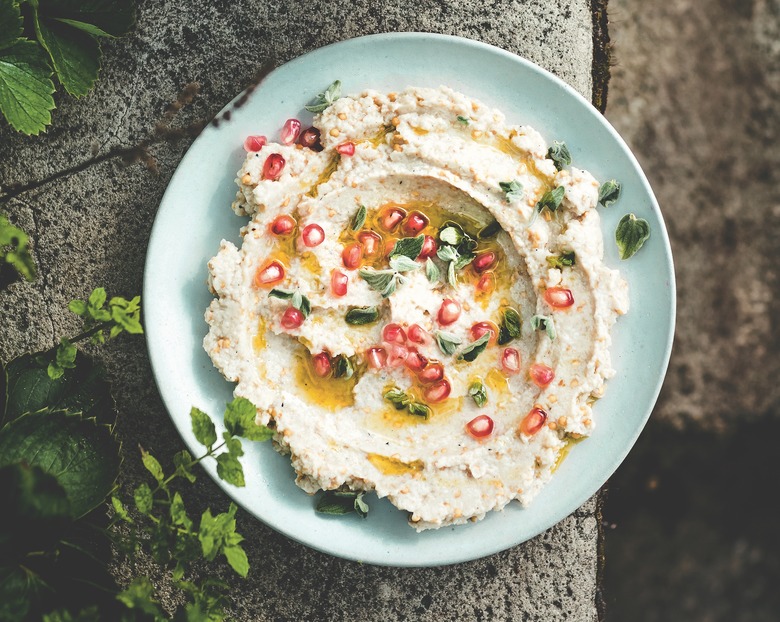 We may receive a commission on purchases made from links.
Homemade Middle Eastern food is diverse, simple, healthy and beautiful to behold on a table. Practice time-tested favorites and contemporary spins alike with culinary authorities and recipe developers Nadia Zerouali and Merijn Tol. Their latest book, Souk, brings these recipes to life with history, anecdotes and photos from their storied adventures in food. Once you learn to make moutabal, you'll never look at an eggplant the same way. 
Moutabal may also seem simple to make. But the secret to this dish is to start with excellent produce. Good eggplants make good moutabal.
Essential Eggplant: How To Make Moutabal
Nadia Zerouali and Merijn Tol have a new collection of recipes out, including a beautiful moutabal that will make you see eggplant in a new light.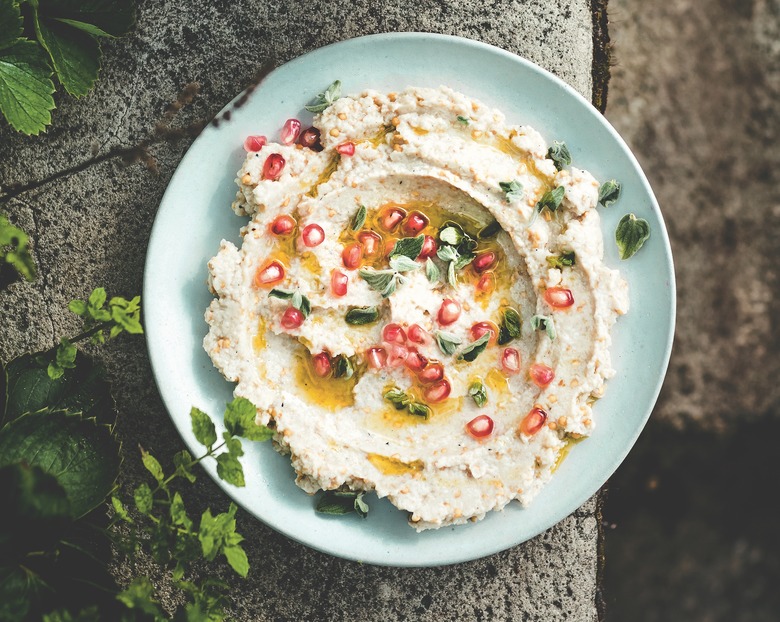 Ingredients
2 eggplants
2-3 tablespoons full-fat yogurt
1/4 garlic clove
olive oil
Small handful pomegranate seeds
Small handful oregano leaves
Directions
Roast the eggplants directly on the flame of a gas cooker until they are blackened and very soft (yes, this can be messy, so you can cover the cooktop in some foil beforehand). If you do not have a gas cooker, grill them on a barbecue or under the hot grill in the oven (although, you will not get that tasty smoked flavor). Let the eggplants cool slightly.
Rinse them gently, scraping off all of the blackened skin. Don't wash them too much, otherwise you will lose your flavor. Puree the eggplant with the garlic and yogurt (you can add a little more yogurt to taste) and season with salt.
Transfer the moutabal to a bowl and sprinkle it with olive oil, pomegranate seeds and oregano leaves.