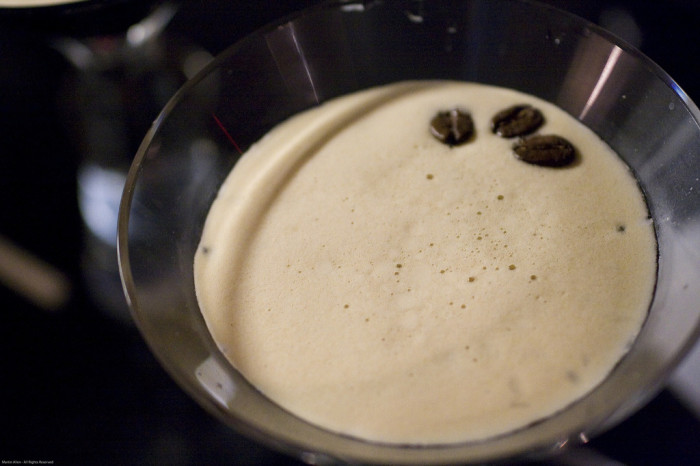 For those devotees of espresso and martinis, let us present you with a legit version of the often fumbled Espresso Martini. Smooth Belvedere vodka meets the even smoother flavors of Toby's Estate's Woolloomooloo espresso. Add coffee liqueur for a modern twist on the Mad Men classic. And for a garnish? Say goodbye to the olive and hello to espresso beans.
Ingredients
2

ounces

Belvedere Vodka

1

ounce

coffee liqueur

1

shot

of Woolloomooloo espresso*
Directions
Build all ingredients in your shaker tin and add ice
Shake with some rhythm until the outside of the shaker is cold
Strain into your martini/cocktail galss
Garnish with three espresso beans
*Woolloomooloo is a rich, smooth and full bodied coffee availble at Toby's Estate's website.